« U.S. Capitol Tour with David Barton of WallBuilders | Main | No Longer On God's Side Notre Dame Abruptly Fires An Admin Member For Attending Pro-Life Rally »
September 05, 2010
Obama and His Brand New Oval Office Rug Gets History Wrong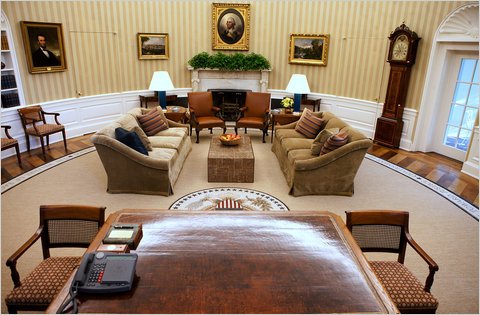 Oval Office rug gets history wrong
A mistake has been made in the Oval Office makeover that goes beyond the beige.
President Obama's new presidential rug seemed beyond reproach, with quotations from Abraham Lincoln, Theodore Roosevelt, Franklin Roosevelt, John F. Kennedy and the Rev. Martin Luther King Jr. woven along its curved edge.
"The arc of the moral universe is long, but it bends toward justice." According media reports, this quote keeping Obama company on his wheat-colored carpet is from King.
Except it's not a King quote. The words belong to a long-gone Bostonian champion of social progress. His roots in the republic ran so deep that his grandfather commanded the Minutemen at the Battle of Lexington.
For the record, Theodore Parker is your man, President Obama. Unless you're fascinated by antebellum American reformers, you may not know of the lyrically gifted Parker, an abolitionist, Unitarian minister and Transcendentalist thinker who foresaw the end of slavery, though he did not live to see emancipation. He died at age 49 in 1860, on the eve of the Civil War.
A century later, during the civil rights movement, King, an admirer of Parker, quoted the Bostonian's lofty prophecy during marches and speeches. Often he'd ask in a refrain, "How long? Not long." He would finish in a flourish: "Not long, because the arc of the moral universe is long, but it bends toward justice." .
These are the quotations the president chose for his rug:
* "The Only Thing We Have to Fear Is Fear Itself" – President Franklin D. Roosevelt
* "The Arc of the Moral Universe Is Long, But It Bends Towards Justice" – Martin Luther King Jr.
* "Government of the People, By the People, For the People" – President Abraham Lincoln
* "No Problem of Human Destiny Is Beyond Human Beings" – President John F. Kennedy
* "The Welfare of Each of Us Is Dependent Fundamentally Upon the Welfare of All of Us" – President Theodore Roosevelt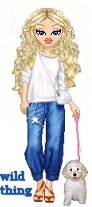 Wild Thing's comment........
Confucius say, White house so crooked, even rug lie.
Obama can take the rug home with him when he gets impeached (preferably) or kicked out of office in 2012.
I would put this quote on Obama's rug:
"The wicked walk on every side, when the vilest men are exalted."........Pslam 12:8
Posted by Wild Thing at September 5, 2010 05:45 AM
---
Comments
This is the type of thing you get, when you hire people who have little knowledge of History, or are too lazy to Fact Check. You know like a lot of members of the MSM.
My guess is that the planning meeting for this, some of the syncophants,(Ass Kissers), promoted the idea of tying in MLK with Barry Sotero.
They started looking for quotes, and in typical Progressive fashion, went with the one in question.
No need to research it. It fit the image that they are trying to project.
Besides it is only window dressing, the real issue is how best to turn this Country into a a member of the European Union.
Posted by: Sean at September 5, 2010 10:58 AM
---
You're right, Sean, they have little knowledge of history because they have so little respect or appreciation for it.
They have no intention of building upon Americans that have come before.
They think they are greater and more enlightened with complete disregard for history, Americans that have become before, and act accordingly, not as American citizens, but as citizens of the world rooted in nothing but their own revisionist arrogance.
Truth be told, this President has no idea what he's inherited.
Can't wait, when in two and a half years the bust of Winston Churchill makes it way back to the Oval Office, and the MLK bust goes to this president's library/museum in Chicago together with that area rug with those lousy collectivist quotes.
Posted by: Carlos at September 5, 2010 12:40 PM
---
Or maybe he's just re writing history.
Posted by: Mark at September 5, 2010 06:12 PM
---
What Obama´s Rug Really Says!!!
Posted by: Anon at September 5, 2010 10:39 PM
---
It looks like a sandbox, doesn't it? ;(
Posted by: jan at September 6, 2010 03:25 PM
---