« One Man's Struggle with PTSD by Colonel Bob Pappas, USMC, Retired | Main | Sean Hannity and Stewart Varney Speak About Obama and His Attacks On The Citizens Of Our Country »
September 29, 2010
Michelle: I've Had Enough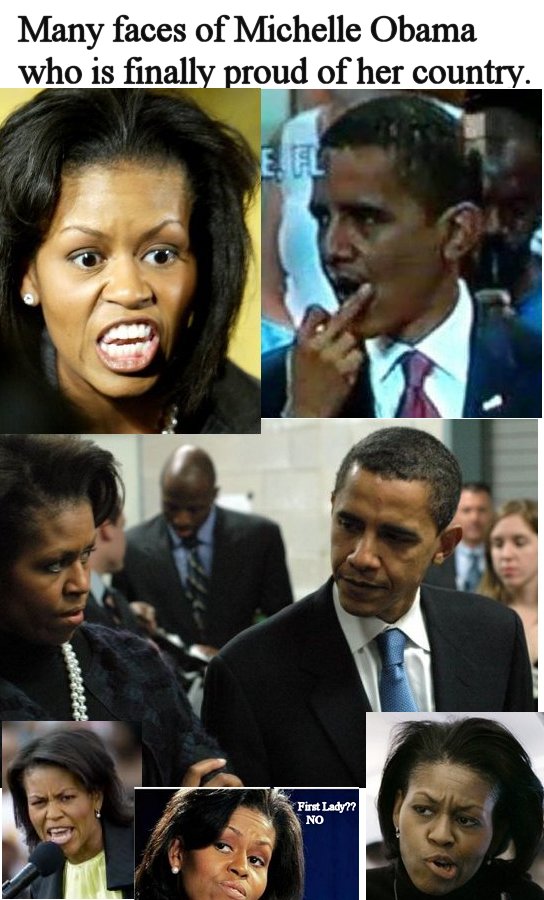 Michelle: I've Had Enough

"I've had ENOUGH!" After two years in the White House fishbowl, fed up first lady Michelle Obama sobbed those emotional words to her husband during a tense confrontation.
In a blockbuster ENQUIRER exclusive, well-placed Washington, D.C., insiders have revealed behind-the-scenes details of President Barack Obama's heated face-to- face with his 46-year-old wife - a spat that erupted over headline-making comments attributed to her in a revealing new book.
According to the book, Michelle told France's first lady Carla Bruni Sarkozy, 41, that she absolutely detests her role as America's first lady, blasting it as "hell," and admitting: "I can't stand it!"
During the Obama's quarrel, "Michelle collapsed in tears and even threatened to divorce Barack if he seeks a second term as president," a source in the nation's capital told The ENQUIRER.
"At one point, Michelle was heard yelling, 'I hate you for dragging me through all this…I've had enough!'"
Another D.C. insider confirmed details of the fight, telling The ENQUIRER that the screaming match occurred after the first family returned to Washington following their vacation in Martha's Vineyard with daughters Malia and Sasha.
The next day Barack was NOT wearing his wedding ring and despite official denials, there's "trouble ahead", insiders told The Enquirer. ( full story in the purchased enquirer at your market)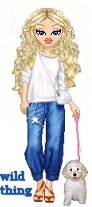 Wild Thing's comment.......
I don't normally quote from or use an article from the Enquirer. LOL But I do remember The National Enquirer broke the John Edwards' infidelity story. The Enquirer also was the most correct on OJ, and found the photo of him wearing the shoes he said he never owned. So it very well might be true who knows.
She's not the only one sick of her being in the White House, that's for damn sure. I know I sure am sick of BOTH of them being in our White House.
Just an idea Michelle, call a press conference and reveal that your hubby was truly born in Kenya. You'll be home before ya know it. They should never have made it to the White House. Had there been a real press in this country to air their dirty laundry before the '08 election, they would be in Chicago doing dirty deals with Emanuel and Axelrod.

Just a hunch but could this be a prelude to Obama NOT seeking reelection in 2012? The Dems have realized that he is unelectable and they will lose BIG if he is the nominee.
Posted by Wild Thing at September 29, 2010 03:50 AM
---
Comments
I like your idea WT of Michelle claiming obama was born in Kenya.
I hope there is a lot of truth to this article. It might expedite the departure of both obamas from the scene. Maybe Michelle is just getting tired of living all the lies.
Posted by: TomR,armed in Texas at September 29, 2010 09:49 AM
---
It's hard to believe the Enquirer is becoming one of the few papers you can believe.
Of course Michelle isn't happy. She gave up a $300,000+ job where she did absolutely nothing to take a position where she's scrutinized. As a Senators wife, she was making $$$$$$$$$$ and still got to party with the stars on the taxpayers dime and not be under a microscope.
Posted by: BobF at September 29, 2010 10:02 AM
---
I can only imagine how tough it must be to be the POTUS and the First Lady...you could see the strain on the faces of past Presidents and their wives and the way both seemed to age quickly while in office. But...what the hell did she think it was going to be once she got to the White House? She's living high on our dime and hates the fact that we don't like it and some of us aren't afraid to let our displeasure show. If she wants to cool the anger aimed at her and her hubby maybe they should stop living like royalty. I's love to hear her come out and say Obama was born in Kenya, he's a muslim and doesn't deserve to be POTUS...lol. Then she can live an obscure life in peace and we can have someone else in the driver's seat.
Posted by: petesuj at September 29, 2010 11:23 AM
---
MicHELLe isn't happy? Good!
Posted by: MrHappy at September 29, 2010 12:26 PM
---
Did she kick berrys' ass. Go git me som mo pancakes woman. Don ju talk to me like that Ah'll be all over you like white on rice... Yo mama.
Must not be gittin enough, corn poan and hominy grits or Poke.
This is the first couple. we as a Nation have sunk to a new ultra low, with amos and saphire in the white house.
Posted by: Mark at September 29, 2010 12:56 PM
---
It is we Americans that have had enough.
This first couple is so ugly in so many ways.
Not two years into a four year term, their true colors have been revealed to a majority of Americans who now feel neither truly represents them at home or abroad.
Her elitist vacation travel through Southern Spain with three dozen close friends pretty much closes the book on her comportment as First Lady and on this one term first couple.
Let us all be sure to turn up at the polls in five weeks and vote, and do remind your neighbors, friends, and relatives to do the same so we may have a U.S. Congress, both House and Senate, that can lessen any further damage done in the last two years of this huge lamentable mistake.
This will be their legacy: just how not to govern, and what a huge mistake.
The stars and stripes forever !!!
Posted by: Carlos at September 29, 2010 02:47 PM
---
Oh Chrissie...you picked just the right photos of MS.I hate America!!
Posted by: jan at September 29, 2010 07:12 PM
---
Thank you everyone so much. Thank you Jan.
I agree too, it is hard to take these kinds of papers seriously. It is weird they have been right before too. Says a lot about todays journalists.
Huge yes we are all more we have had enough then she will ever be.
Posted by: Wild Thing at September 30, 2010 12:32 AM
---
And for some magic reason, I am supposed to give a rat's ass what michelle obmummer thinks?
Yeah.
right.
Posted by: Glenn M. Cassel AMH1(AW) USN Retired at October 1, 2010 12:29 AM
---