« "MUJAHIDEEN" Muslim Day Parade ....Muslims Taking Over .... A Photo Essay | Main | NAACP-led 'One Nation Working Together' Rally of Thugs and America Haters in Washington, D.C. on October 2nd »
September 27, 2010
Democrats and Democrat Ron Klein Release Social Security Number Of Lt. Col. Allen
Republican candidate for Congress Lt. Col. Allen West says a document sent to thousands of voters has his Social Security number on it.

The race to become Florida-22′s congressman is becoming interesting. According to Ron Klein's internal polling of 500 likely voters, he is in a tough race for re-election, and this is the first time a republican is actually giving him a run for his money.
48% of voters said they'll vote for Klein versus 40% who are set with Allen West. Although the margin is 8 points, the trend is moving West's way, and there is a 4% margin of error. In other words, this is a winnable race for West. This poll was taken a week ago. It'll be eye-opening to see how poll numbers are now with the recent news of the Florida democrat party releasing Allen West's social security number.

More on Klein's internal polling:
Poll numbers not necessarily as good as it seems. The campaign said the poll of 500 likely voters, conducted Sept. 14-16 by Anzalone Liszt Research has a margin of error of plus or minus 4.4 percentage points.
Readers need to be skeptical. The campaign released only the results for a few questions without any details, including the wording of the questions or the order in which they were asked. All those factors can skew results, which is why all candidate polls need to be viewed with some caution.
Allen West actually has a shot at winning this race. Klein's hesitation to release any more details of the polls, as well as his his party's deliberate revelation of Allen West's social security number, proves they are running scared. This political cycle is the opportunity for republicans to make gains and FL-22 is one of them. West is using these acts of desperation to pummel Klein in this new ad in video above.
The Florida Democratic Party has offered to pay to protect Republican congressional candidate Allen West from identity theft because it sent out a mailer featuring his Social Security number.
West, a retired Army colonel and YouTube sensation running against Rep. Ron Klein, was hit with a tax lien — since paid — in 2005, and the state party attacked him for it and other financial problems in a mailer sent out to 22nd District voters over the weekend.
The piece featured a photo of an IRS document showing the tax lien — and while West's address was blacked out, his Social Security number and his wife's Employment Identification Number were clearly visible.
"Ron Klein has clearly crossed a line. I'm not yet sure the potential damage that might come to my wife and me, and it makes me sick to think of what could happen to my daughters. My entire family is at risk of identity theft," West said in a statement about the mailer.
The state Democratic Party called West's claims about his children "bizarre" and called his concern about the mailer "another moment of West's paranoia."
Still, it agreed to pay for identity theft monitoring for two years, and party officials apologized — sort of.

West has not said whether he will accept the party's offer.
.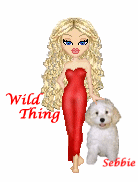 Wild Thing's comment........

This is terrible, the democrats will never have honor.

Dems did the same thing to Michael Steele in Maryland. Huffpo had a doc on their site that had Sarah Palin's address and Social on it that was back in 2008. It seems to be a pattern.

....Thank you Mark for sending this to me.

Mark
3rd Mar.Div. 1st Battalion 9th Marine Regiment
1/9 Marines aka The Walking Dead
VN 66-67


Posted by Wild Thing at September 27, 2010 03:55 AM
---
Comments
I think LTC West has more than a shot. If the results were honest and being a democrat commisioned the poll I doubt that. The I would bet the LTC is ahead in the polls.
More importantly, how, where do they get off releasing somebodies Social Security Number ? what right do they have to do that? That and his name is about all a good thief needs to steal an identity.
Posted by: Mark at September 27, 2010 07:14 AM
---
This episode will only serve to add more steel to the already steely resolve of Col. West.
Posted by: Jim at September 27, 2010 10:33 AM
---
If the voters in that district cannot see what is happening here, and as a result, do not vote Lt.Col West into office by a huge margin, they deserve what they get. Unfortunately the rest of the Country will suffer , from not having a person of Lt.Col. West's caliber, in the Congress.
It is unfortunate, yet predictable that the Democrats would resort to such a tactic.
When all else fails, resort to Charactar Assasination, Name Calling, etc.. Anything but confronting the issues and debating the opponent, face to face.
These tactics have to be on the first page of the Democrat Playbook on Campaigning.
Posted by: Sean at September 27, 2010 10:46 AM
---
Seems to me that the Dems comitted a crime. After the Col wins he should go after who ever let is SS # out.
Posted by: Dave 18Zulu at September 27, 2010 11:29 AM
---
Mark, the way they keep doing this kind of thing to Republicans I just don't get how the can get away with it.
Jim, I think so too. He must be worried about his family with so much going on.

Sean, yes this is very typical of what democrats do, they really stoop as low as possible.

Dave, I agree, I would love for him to win and they have it investigated just who did this, the people involved.
Posted by: Wild Thing at September 27, 2010 11:29 PM
---