« GOP Rep. Paul Ryan absolutely destroying Florida Democrat Rep. Debbie Wasserman Schultz on Reform of Social Security | Main | More Threats From Obama As He Warns: Support 'Palestine' or 'More Blood' Will Flow »
September 25, 2010
Ahmadinejad Stinks Up New York Hotel and Other Guests Leave

Ahmadinejad's food 'stinks up hotel'

Iranian leader refuses to eat food prepared by hotel's chefs, instead brings private chef from Iran to cook his meals. Hotel guests complain of foul odor
Something besides the Iranian leader's nuclear plans or calls to destroy Israel seems to be bothering residents of the Big Apple and guests at the hotel in which he is staying. The New York Post reported that hotels guests complained of a foul odor in the hotel caused by the food cooked especially for Iranian President Mahmoud Ahmadinejad.
The leader of the Islamic Republic does not eat the food prepared by the hotel chefs for guests, but instead brought his own personal chef from Iran to cook his meals for him.
Guests told the New York Post that his meals "stunk up the hotel," prompting them to leave the hotel and seek lodging elsewhere.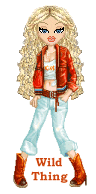 Wild Thing's comment........
I wish the Mossad would invade his room and make him disappear.
I wonder if it is the food or stinky himself . haha
Posted by Wild Thing at September 25, 2010 05:49 AM
---
Comments
I'm surprised the hotel allowed this. It is another form of a slap in the face to us.
Posted by: TomR,armed in Texas at September 25, 2010 10:17 AM
---
Tom, it sure is a slap, and I wonder too why the hotel would cater so much to him.
Posted by: Wild Thing at September 25, 2010 02:28 PM
---