« Air Canada Risks Your Safety, Pandering to Muslims | Main | Democrat Rep. Rangel's Lavish Birthday Party »
August 13, 2010
Tell The Terminally Ill To 'trust God,' get Yourself Fired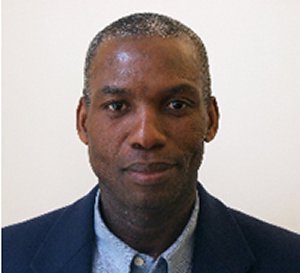 Tell the terminally ill to 'trust God,' get yourself fired
Tribunal affirms town decision to dismiss counselor over remark
The dismissal of a town employee who had an unblemished record of counseling housing clients for 18 years has been affirmed by a job tribunal because he mentioned God to a terminally ill woman.
The startling decision is being reported by the Christian Legal Centre, which argued the case on behalf of Duke Amachree against the decision by the Wandsworth town council.
"We are stunned that the tribunal failed to recognize the draconian way in which Mr. Amachree was treated," said Andrea Minichiello Williams, director of the organization that advocates on behalf of religious rights across the United Kingdom.
"We are dismayed that they found that Mr. Amachree had not been discriminated against on the grounds of his faith. This decision will send yet more shock waves through the Christian community when they realize that a couple of comments encouraging faith in God can lead to a person being dismissed for gross misconduct," Williams said.
Officials said an appeal will be filed in the case, in which Amachree was fired for "gross misconduct for suggesting to a client with an incurable illness not to give up hope and to try putting her faith in God."
Wandsworth fired Amachree, and an employment tribunal now has determined that action was reasonable.
"The tribunal also found that the council had not discriminated against Mr. Amachree on the basis of his religion. In addition, the tribunal took the view that Duke had breached confidentiality by publicizing his case," the report said.
Duke, a committed Christian and father of two, lost the job he'd held for 18 years for the incident. His comments came in one brief visit to a client, and resulted in six months of investigations and three interviews by town officials.
His defense counsel even was told by the city that saying "God bless" would require an investigation if word was brought to officials.
The Christian Legal Centre reported gross misconduct more often covers behavior including violence or theft.
The town had accepted that the motivation for the speech was one of compassion and evidence indicated Amachree never had been told small talk in a housing interview was prohibited.
"I am devastated by the outcome," Amachree said in a statement released by the center. "This is a sad day for Christians who simply want to live out their faith in the workplace without fear."
.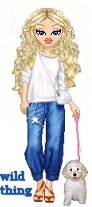 Wild Thing's comment.......
My gosh it really is like the entire world is upside down.

....Thank you Mark for sending this to me.

Mark
3rd Mar.Div. 1st Battalion 9th Marine Regiment
1/9 Marines aka The Walking Dead
VN 66-67


Posted by Wild Thing at August 13, 2010 06:45 AM
---
Comments
Now if he was a muslim there would be no problem with him praising allah.
Posted by: TomR, armed in Texas at August 13, 2010 12:20 PM
---
You've got that right TomR. The left is all about destroying Christianity but they are strangely silent when it comes to Islam.
Posted by: Jim at August 13, 2010 04:14 PM
---