« No Taxpayer Money For Illegals = Self Deportation By Dr. Alan Bates, MD. | Main | Protest and Counter-protest Mosque at Ground Zero »
August 23, 2010
Iran Unveils Unmanned Bomber, Dubbed 'Ambassador Of Death' By Ahmadinejad
Iran Unveils Unmanned Bomber, Dubbed 'Ambassador Of Death' By Ahmadinejad
Iranian President Mahmoud Ahmadinejad on Sunday inaugurated the country's first domestically built unmanned bomber aircraft, calling it an "ambassador of death" to Iran's enemies.
The 4-meter-long drone aircraft can carry up to four cruise missiles and will have a range of 620 miles (1,000 kilometers), according to a state TV report – not far enough to reach archenemy Israel.
"The jet, as well as being an ambassador of death for the enemies of humanity, has a main message of peace and friendship," said Ahmadinejad at the inauguration ceremony, which fell on the country's national day for its defense industries.
The goal of the aircraft, named Karrar or striker, is to "keep the enemy paralyzed in its bases," he said, adding that the aircraft is for deterrence and defensive purposes.
The president championed the country's military self-sufficiency program, and said it will continue "until the enemies of humanity lose hope of ever attacking the Iranian nation."
Iran insists it is only interested in generating electricity.
Referring to Israel's occasional threats against Iran's nuclear facilities, Ahmadinejad called any attack unlikely, but he said if Israel did, the reaction would be overwhelming.
"The scope of Iran's reaction will include the entire the earth," said Ahmadinejad. "We also tell you – the West – that all options are on the table."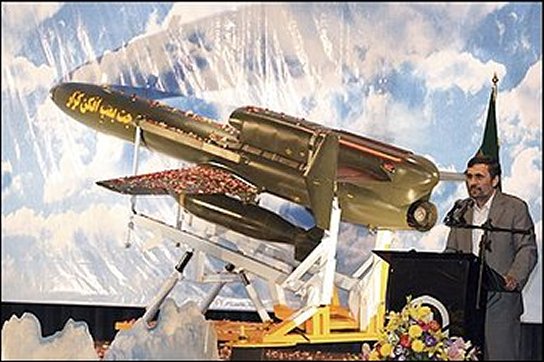 .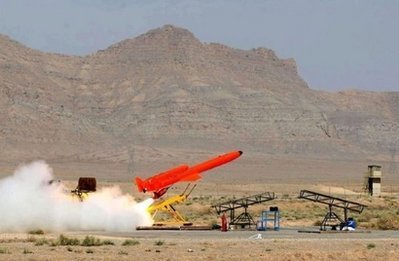 .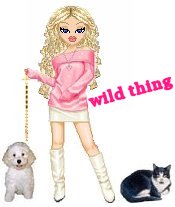 Wild Thing's comment.........

It's called.."In your face"...to the UN and all other countries. He's on a roll and will continue to push thru all boundaries regardless of the aftermath.
Posted by Wild Thing at August 23, 2010 04:50 AM
---
Comments
Israel has some great pilots and these things, these Buzz bombs are painted a bright orange. They should be easy to spot and shoot down or at least redirect them out to sea.
Regardless the IDF will figure out real quick how to emasculate these dumb bombers.
Posted by: Mark at August 23, 2010 08:18 AM
---
C'mon you guys, Iran only wants weapons like this for Defense. You know from those pesky, Israelis, who should be wiped off the face of the Earth, anyway.
We know that they have no agressive intentions of attacking Israel or even waging war against the U.S.of A.. They are only funding the Taliban,and other terrorist organizations, to protect themselves from the evil Western countries.
The real reason for Iran wanting to go Nuclear was to provide a source of energy. After all they are a peaceful Nation. Aren't they?
They encourage dissenting opinions of their Government, with such an open mind. Don't they?
This is why we should all get behind Our Dear Leader and support his efforts to sit down and reason with their leaders and make friends with them. Show them how really tolerant we are.
After all the days of the United States of America standing as a symbol of strength and honor, is so passe', don't you agree? We need to show the World that we can be a successful, Third World Country, just like them.
Did I miss any of the "Progressive, New Way of American Thinking", talking points.
Iran, just like any bully, will continue to push the envelope, until those that are being bullied step up and act.
At this time my money is on Israel. It sure isn't on Obama the CSIC.
Posted by: Sean at August 23, 2010 10:51 AM
---
Mark,yipppee and I will cheer them on.

"Regardless the IDF will figure out real quick how to emasculate these dumb bombers."
Posted by: Wild Thing at August 23, 2010 05:50 PM
---
Sean, heh heh good one. oh Ok then Iran can have them. "C'mon you guys, Iran only wants weapons like this for Defense"....love the sarc.
Posted by: Wild Thing at August 23, 2010 05:59 PM
---