« Obama Halts Prosecution of Suspected USS Cole Bomber | Main | Note The Difference AFTER the Restoring Honor rally vs. the Filthy Democrats at Barack Obama Inauguration »
August 29, 2010
Ground Zero Muslim Center May Get Public Financing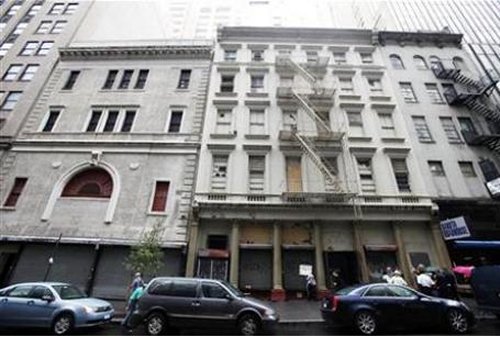 Ground Zero Muslim center may get public financing
The Muslim center planned near the site of the World Trade Center attack could qualify for tax-free financing, a spokesman for City Comptroller John Liu said on Friday, and Liu is willing to consider approving the public subsidy.
The Democratic comptroller's spokesman, Scott Sieber, said Liu supported the project. The center has sparked an intense debate over U.S. religious freedoms and the sanctity of the Trade Center site, where nearly 3,000 perished in the September 11, 2001 attack.
"If it turns out to be financially feasible and if they can demonstrate an ability to pay off the bonds and comply with the laws concerning tax-exempt financing, we'd certainly consider it," Sieber told Reuters.
Spokesmen for Mayor Michael Bloomberg, Governor David Paterson and the Islamic center and were not immediately available.
The proposed center, two blocks from the Trade Center site in lower Manhattan, has caused a split between people who lost relatives and friends in the attack, as well as conservative politicians, and those who support the project. Among those who support it are the mayor, civic and religious groups, and some families of victims.
The mosque's backers hope to raise a total of $70 million in tax-exempt debt to build the center, according to the New York Times. Tax laws allow such funding for religiously affiliated non-profits if they can prove the facility will benefit the general public and their religious activities are funded separately.
The bonds could be issued through a local development corporation created for this purpose, experts said.
The Islamic center would have to repay the bonds, which likely would be less expensive than taxable debt.
New York City's Industrial Development Authority could not issue debt for the center because the state civic facilities law, which governed this type of financing for non-profits, was allowed to expire about two years ago.

.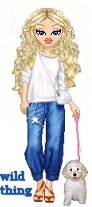 Wild Thing's comment........
So now, we not only have to allow this sewer of hate to be built in OUR country, AMERICANS ARE GOING TO HAVE TO PAY FOR IT?
I sure hope they do not do any of this.

....Thank you Mark for sending this to me.
Mark
3rd Mar.Div. 1st Battalion 9th Marine Regiment
1/9 Marines aka The Walking Dead
VN 66-67


Posted by Wild Thing at August 29, 2010 06:47 AM
---
Comments
Where is the ACLU on this? I guess with over 166,000 Muslim men in America believing suicide bombing is justified, they don't want to take any chances.
Posted by: BobF at August 29, 2010 08:44 AM
---
I guess the only irony left is to force all Americans to pray to allah.
Posted by: TomR, armed in Texas at August 29, 2010 11:28 AM
---
...ah, but this is a "non-profit community service center". Do we have a community organizer available? HMMM?
Posted by: Willy at August 29, 2010 01:33 PM
---
Where is the ACLU ???? If this was a Christian Church they would be having a cow. And the left would be screaming, 'Separation of Church and State', and Bush is trying to establish a religion.
Phonies.
Posted by: Mark at August 29, 2010 06:10 PM
---
Posted by: Wild Thing at August 30, 2010 01:22 AM
---