« Students Told to Stop Singing National Anthem at Lincoln Memorial in Washington D.C | Main | D.C. Reporter Suspended for Accurate Report on BP's Donations to Obama »
August 12, 2010
Imam Feisal Abdul Rauf ~ The Man Behind the Mosque
Sean Hannity looks at Feisal Abdul Rauf, the Imam behind the plans for a Mosque near Ground Zero. Rauf has refused to acknowledge Hamas as a terrorist organization. He also called the United States "an accessory to the crime" of the September 11 attacks and said that Osama Bin Laden was "made in the USA."
Hannity reveals at the end that they have been investigating the Imam and will have a "special report" on it tonight.
I found this at Yahoo News so I am putting it with this video above from Hannity's show. ~ Wild Thing
.
From Yahoo News
Islam's roots in New York City are in the area around the site of the World Trade Center, and they predate the Twin Towers: in the late 19th century, a portion of lower Manhattan was known as Little Syria and was inhabited by Arab immigrants - Muslims and Christians - from the Ottoman Empire

The Kuwaiti-born Rauf, 52, is the imam of a mosque in New York City's Tribeca district.
.
And this is from Europe News online

Cordoba House Backer Feisal Abdul Rauf Loves Shari'a
Feisal Abdul Rauf, the imam behind Cordoba House, the giant mosque and Islamic cultural center planned just two blocks from Ground Zero in Lower Manhattan, speaks of tolerance. Yet he promotes one of the most intolerant sociopolitical systems on the planet: Shari'a law.
In 2009, Rauf's organization, the Cordoba Initiative, launched a program to measure how closely various nations conform to Shari'a.
Rauf also has spoken of his desire to see Shari'a incorporated more explicitly into Western law. Because British Muslims apparently do not find their "beliefs in individual liberty and the dignity of the individual" sufficiently codified in that benighted country, he supported Archbishop Rowan Williams' 2008 call for adopting aspects of Shari'a. Rauf contends that this is needed to "guarantee more, not fewer, adherents to [the UK's] legal system":
The addition of Shari'a law to "the law of the land," in this case British law, complements, rather than undermines, existing legal frameworks. The archbishop was right. It is time for Britain to integrate aspects of Islamic law.

Whether taqiyya or self-delusion, the bottom line is identical: Rauf loves Shari'a. Added to his claims that U.S. policy provoked 9/11 and Christians invented attacks on civilians, his dubious funding sources, his doubletalk, and so forth, there is reason enough to doubt that Cordoba House will facilitate post-9/11 healing, as he insists — rather than just adding insult to injury.
Yes, the project has momentum. But it is not too late for the mayor and others to hear your voice.

.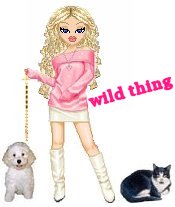 Wild Thing's comment........
I sure hope like it has been said, that construction workers will not work on this and it will be fought each step of the way.

CNN Poll: 68% of American Voters Oppose Ground Zero Mosque Weekly Standard hat tip Dan F
CNN polls registered voters on the Ground Zero mosque:
Poll Question : As you may know, a group of Muslims in the U.S. plan to build a mosque two blocks from the site in New York City where the World Trade Center used to stand. Do you favor or oppose this plan?
The response:
Favor 29%
Oppose 68%
No opinion 3%
Posted by Wild Thing at August 12, 2010 03:40 AM
---
Comments
muslims are working hard to get islam and sharia law embedded into America. Most Americans are willing to fight this tooth and nail, and gun. However, as in Britain, we have blind, feel good, devious leaders who are willing to abide by muslim wishes and demands. The only happy ending to this islamic invasion may be armed revolt by American citizens.
Posted by: TomR, armed in Texas at August 12, 2010 10:42 AM
---
I don't understand why madmaniman Feisal Abdul Rauf has so much press....what is his standing?? He speaketh as the devil...
Posted by: jan at August 12, 2010 04:03 PM
---
TomR, the big difference between us and the people in Britain is that we're a heavy armed populace where they're not.
Posted by: BobF at August 12, 2010 06:25 PM
---
Tom, when I think about the agenda they have I always wonder about that, how far will they push 'we the people".
Posted by: Wild Thing at August 12, 2010 08:19 PM
---
Jan, ditto that, apparently he has been a spokesmen for awhile now. He really has an Islam agenda for America that most of the media wants to ignore.
Posted by: Wild Thing at August 12, 2010 08:21 PM
---
BobF., that is amazing to me, how even the police don't carry a gun. Most anyway.
Posted by: Wild Thing at August 12, 2010 08:26 PM
---