« OMG What a LIAR! ... Rep Sheila Jackson Lee Tells NAACP: "All Those Who Wore Sheets a Long Time Ago Lifted Them Off to Wear Tea Party Clothing" | Main | Obama's Next Act by Charles Krauthammer »
July 16, 2010
This Woman Is AWESOME! ......"We are Ready to Upchuck!" Tea Party, ATL GA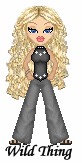 Wild Thing's comment........
Listen and watch all the way through, I promise you won't be disappointed.
She expresses what we've all been experiencing: A smorgasbord of corruption under Obama
And regarding the sick, twisted lies concerning racism and hate in the tea party movement: "It doesn't matter what you call us, only what we answer to!" "citizens and patriots of these here United States!" The people of America are waking up!!!
Michelle Obama piss off, and look THE REAL FIRST LADY OF AMERICA ! This women represents all Americans, she is red white and blue.
Posted by Wild Thing at July 16, 2010 06:55 AM
---
Comments
That was great. Thanks for posting that.
Posted by: Brad L at July 17, 2010 12:21 AM
---
Excellent !
Thanks for continuing to bring us these lovely women who speak so well and are such a breath of fresh air with such honest plain straight talk.
It's so refreshing and uplifting to hear this truth rise above the scatter brained nonsense more commonly heard on the air waves these days.
The word is getting out.
Fabulous !
Good post. Thank you.
Posted by: Carlos at July 17, 2010 12:41 AM
---
Thank you Brad and Carlos, I am so glad you watched the video. I was so impressed with her, glad she is on the side of those of us that love America.
Posted by: Wild Thing at July 17, 2010 12:44 AM
---
I watched it also, and can tell you that prople like this woman and Col. West are the ones that should be listened to, rather than all of the lies and vitriol put out by the leaders of the NAACP, the Black Caucus and Sheila Jackson of course.
This woman obviously has been well schooled in what it takes to be a contributing citizen of this Nation.
Posted by: Sean at July 17, 2010 10:30 AM
---