« Barack Hussein Obama Upgrades Status of Palestinian Mission in Washington | Main | ANTI ISRAEL Obama Makes It Possible For PLO Flag to Fly in Washington D.C. »
July 23, 2010
Georgia Student Told 'Lose Christianity or Face Expulsion'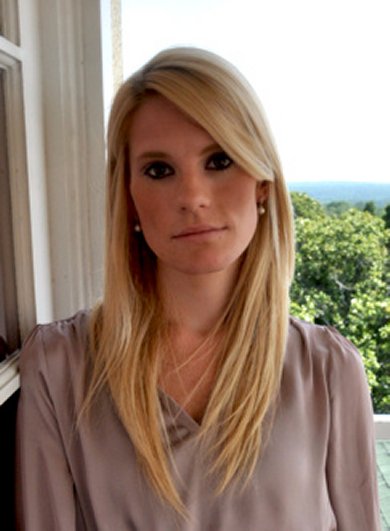 'Lose Christianity or face expulsion'
Georgia student told to read 'gay' lit, attend 'pride parade,' change beliefs
A lawsuit against Augusta State University in Georgia alleges school officials essentially gave a graduate student in counseling the choice of giving up her Christian beliefs or being expelled from the graduate program.
School officials Mary Jane Anderson-Wiley, Paulette Schenck and Richard Deaner demanded student Jen Keeton, 24, go through a "remediation" program after she asserted homosexuality is a behavioral choice, not a "state of being" as a professor said, according to the complaint.
Also named as defendants in the case that developed in May and June are other administrators and the university system's board of regents.
The remediation program was to include "sensitivity training" on homosexual issues, additional outside study on literature promoting homosexuality and the plan that she attend a "gay pride parade" and report on it.
The lawsuit, filed by attorneys working with the Alliance Defense Fund, asserted the school cannot violate the Constitution by demanding that a person's beliefs be changed.
"ASU faculty have promised to expel Miss Keeton from the graduate Counselor Education program, not because of poor academic showing or demonstrated deficiencies in clinical performance, but simply because she has communicated both inside and outside the classroom that she holds to Christian ethical convictions on matters of human sexuality and gender identity," the law firm explained.
School spokeswoman Kathy Schose today declined to address the allegations in the case but agreed to discuss the counselor teaching program in general.
She cited the American Counseling Association's code of ethics and said students would be required to adopt its provisions.
"There is a code of ethics that govern counselors," she said. "They have to abide by the code of the profession."
Ethics codes generally govern behavior, and Schose denied the school was attempting to alter any student's beliefs or moral values.
But the lawsuit specifically charges the faculty members targeted Keeton's biblically based belief system and values, not her behavior regarding the treatment of any clients, which had not yet happened.
"Schenck told Miss Keeton that it was unethical for her to believe that her convictions should also be shared by other persons. … Schenck explained that while Miss Keeton was free to have points of view about how she personally should conduct and define herself, she may not believe that others should adopt the standards she personally is convinced are true," the lawsuit said

Anderson-Wiley confirmed that Miss Keeton will not be able to successfully complete the remediation plan and thus complete the ASU counseling program unless she commits to affirming the propriety of gay and lesbian relationships if such an opportunity arises in her future professional efforts," it continued.
ADF Senior Counsel David French contended a public university student "shouldn't be threatened with expulsion for being a Christian and refusing to publicly renounce her faith, but that's exactly what's happening here."
"Simply put, the university is imposing thought reform," he said. "Abandoning one's own religious beliefs should not be a precondition at a public university for obtaining a degree. This type of leftist zero-tolerance policy is in place at far too many universities, and it must stop. Jennifer's only crime was to have the beliefs that she does."
Keeton's own e-mail response to the faculty members who allegedly were pressuring her to adopt a pro-homosexual belief system defines the dispute.
"At times you said that I must alter my beliefs because they are unethical. … other times you said that I can keep my beliefs so long as they are only personal and I don't believe that anyone else should believe like me. But that is just another way of saying that I must alter my beliefs, because my beliefs are about absolute truth. ….. in order to finish the counseling program you are requiring me to alter my objective beliefs and also to commit now that if I ever may have a client who wants me to affirm their decision to have an abortion or engage in gay, lesbian, or transgender behavior, I will do that. I can't alter my biblical beliefs, and I will not affirm the morality of those behaviors in a counseling situation," she wrote.
Faculty members had demanded she "attend at least three workshops … which emphasize … diversity training sensitive toward working with GLBTQ populations." They also wanted her to "develop" her knowledge of homosexuality by reading 10 articles and increasing her exposure to homosexuals and lesbians by attending "the Gay Pride Parade."
According to the complaint documentation, which also seeks a preliminary injunction in the case, Keeton asked Anderson-Wiley how her Christian convictions are any less acceptable than those of a Buddhist or Muslim student. Anderson-Wiley responded, "Christians see this population as sinners."
The complaint alleges Anderson-Wiley specifically told Keeton she was being asked to alter some of her beliefs. The "remediation" program included a statement that Keeton would be dismissed from the program if she chose not to comply, the lawsuit said.
"Unless and until defendant's unconstitutional speech-regulating policies and threatened … actions against Miss Keeton are enjoined, Miss Keeton will suffer and continue to suffer irreparable injury to her constitutional rights," the lawsuit said.
Among the alleged violations of the First and Fourteenth Amendments are viewpoint discrimination, compelled speech, equal protection and freedom of speech, it said.
"By conditioning Miss Keeton's continued enrollment in the ASU school counselor masters degree program on her waiver of rights to speech and free exercise of religion … by requiring that she alter her beliefs and speech, and that she … commit to affirm in a hypothetical future context the ethical propriety of transgender and homosexual identification and behavior by others, as well as other values and behaviors she now disapproves, and which violate her religion convictions, defendants have imposed an unconstitutional condition on Miss Keeton," the complaint alleges.
"The First Amendment never permits the government to penalize beliefs in this manner," the complaint said.
The ADF said it also is litigating a case involving a Georgia counselor fired by the Centers for Disease Control and Prevention because she would not agree to affirm homosexual behavior. While an earlier similar case at Missouri State has been resolved, there is another in which Eastern Michigan University is defendant on similar allegations.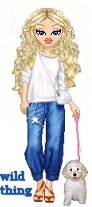 Wild Thing's comment.......
Our country has changed so much, somehow we have got to take it back!
This is so scary what they are doing in schools across our land.


....Thank you Mark for sending this to me.


Mark
3rd Mar.Div. 1st Battalion 9th Marine Regiment
1/9 Marines aka The Walking Dead
VN 66-67


Posted by Wild Thing at July 23, 2010 07:55 AM
---
Comments
When I saw your post title I first thought of Georgia the sovereign state in the Caucasus region of Europe. Unbelievable that it is the U. S. State of Georgia. It seems that every day it just gets worse and worse.

Posted by: Bob A at July 23, 2010 11:00 AM
---
These leftist statist bastards. The individual is being sacrificed for the group. She has no rights, only the group. And how dare she be so selfish and think of herself first and not the diverse group. If you want to continue in your career as a councilor you will believe what we tell you otherwise you will be kicked out.
Now if this was a muslim student whose beliefs as far as homosexuals are concerned, are the same how would he be treated. Without a comment.
She and other with similar beliefs will be the first ones into the re-education camps.
Another glaring example of the hypocrisy of the left Freedom of speech for me but not for thee as long as you believe not what we believe.
Posted by: Mark at July 23, 2010 12:18 PM
---
Is this the work of the southern poverty Law Center. They have been operating in Georga for fifty years trying to erradicte American values.
Posted by: Avitar at July 23, 2010 01:01 PM
---
If it's "unethical for her to believe that her convictions should also be shared by other persons," how can they insist their convictions should be shared by her? (Oh, because they're in charge and she's not... the same way anything left/liberals just don't like is "racist," power.)
Posted by: Anonymous at July 23, 2010 04:39 PM
---