« Hate Filled Muslim Monster Jew-hater And Supporter Of Genocide Flushed Out By David Horowitz At A Speech In San Diego | Main | Lt. Col. Lakin Court Martial Hearing Set for June, 11, 2010, Open to the Public! »
May 13, 2010
Obama Uses Connecticut Soc. Sec. Number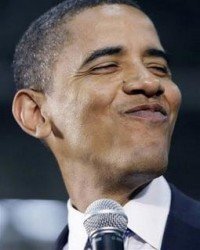 Obama uses Connecticut Soc. Sec. Number
3 experts insist White House answer new questions about documentation
By Jerome R. Corsi

NEW YORK – Two private investigators working independently are asking why President Obama is using a Social Security number set aside for applicants in Connecticut while there is no record he ever had a mailing address in the state.
In addition, the records indicate the number was issued between 1977 and 1979, yet Obama's earliest employment reportedly was in 1975 at a Baskin-Robbins ice-cream shop in Oahu, Hawaii.
WND has copies of affidavits filed separately in a presidential eligibility lawsuit in the U.S. District Court of the District of Columbia by Ohio licensed private investigator Susan Daniels and Colorado private investigator John N. Sampson.
The investigators believe Obama needs to explain why he is using a Social Security number reserved for Connecticut applicants that was issued at a date later than he is known to have held employment.
The Social Security website confirms the first three numbers in his ID are reserved for applicants with Connecticut addresses, 040-049.
"Since 1973, Social Security numbers have been issued by our central office," the Social Security website explains. "The first three (3) digits of a person's social security number are determined by the ZIP code of the mailing address shown on the application for a social security number."
The question is being raised amid speculation about the president's history fueled by an extraordinary lack of public documentation. Along with his original birth certificate, Obama also has not released educational records, scholarly articles, passport documents, medical records, papers from his service in the Illinois state Senate, Illinois State Bar Association records, any baptism records and adoption papers.
Robert Siciliano, president and CEO of IDTheftSecurity.com and a nationally recognized expert on identity theft, agrees the Social Security number should be questioned.
"I know Social Security numbers have been issued to people in states where they don't live, but there's usually a good reason the person applied for a Social Security number in a different state," Siciliano told WND.
WND asked Siciliano whether he thought the question was one the White House should answer.
"Yes," he replied. "In the case of President Obama, I really don't know what the good reason would be that he has a Social Security number issued in Connecticut when we know he was a resident of Hawaii."
Siciliano is a frequent expert guest on identify theft on cable television networks, including CNN, CNBC and the Fox News Channel.
Daniels and Sampson each used a different database showing Obama is using a Social Security number beginning with 042.
WND has further confirmed that the Social Security number in question links to Obama in the online records maintained by the Selective Service System. Inserting the Social Security number, his birth date and his last name produces a valid Selective Service number.
To verify the number was issued by the Social Security Administration for applicants in Connecticut, Daniels used a Social Security number verification database. She found that the numbers immediately before and immediately after Obama's were issued to Connecticut applicants between the years 1977 and 1979.
"There is obviously a case of fraud going on here," Daniels maintained. "In 15 years of having a private investigator's license in Ohio, I've never seen the Social Security Administration make a mistake of issuing a Connecticut Social Security number to a person who lived in Hawaii. There is no family connection that would appear to explain the anomaly."

Does the Social Security Administration ever re-issue Social Security numbers?
"Never," Daniels said. "It's against the law for a person to have a re-issued or second Social Security number issued."
Daniels said she is "staking my reputation on a conclusion that Obama's use of this Social Security number is fraudulent."
There is no indication in the limited background documentation released by the Obama 2008 presidential campaign or by the White House to establish that Obama ever lived in Connecticut.
Nor is there any suggestion in Obama's autobiography, "Dreams from My Father," that he ever had a Connecticut address.
Also, nothing can be found in the public record that indicates Obama visited Connecticut during his high-school years.
Sampson's affidavit specifies that as a result of his formal training as an immigration officer and his 27-year career in professional law enforcement, "it is my knowledge and belief that Social Security numbers can only be applied for in the state in which the applicant habitually resides and has their official residence."
Daniels told WND she believes Obama had a different Social Security number when he worked as a teenager in Hawaii prior to 1977.
"I doubt this is President Obama's originally issued Social Security number," she told WND. "Obama has a work history in Hawaii before he left the islands to attend college at Occidental College in California, so he must have originally been issued a Social Security number in Hawaii."
The published record available about Obama indicates his first job as a teenager in Hawaii was at a Baskin-Robbins in the Makiki neighborhood on Oahu. USA Today reported the ice-cream shop still was in operation one year after Obama's inauguration.
Politifact.com, a website typically supportive of Obama, claims he worked at the Baskin-Robbins in 1975 or 1976, prior to the issuance of the number in question.
"It is a crime to use more than one Social Security number, and Barack Obama had to have a previous Social Security number to have worked at Baskin-Robbins," she insisted. "Under current law, a person is not permitted to use more than one Social Security number in a lifetime."
Another anomaly in the law enforcement databases searched by Daniels and Sampson is that the date 1890 shows up in the field indicating the birth of the number holder, along with Obama's birth date of 08/04/1961. A third date listed is 04/08/1961, which appears to be a transposition of Obama's birth date in an international format, with the day before the month.
Daniels disclosed to WND the name of the database she searched and produced a computer screen copy of the page that listed 1890 as a date associated with the 042 Social Security number.
Daniels said she can't be sure if the 1890 figure has any significance. But she said it appears the number Obama is using was previously issued by the Social Security Administration.
After an extensive check of the proprietary databases she uses as a licensed private investigator, Daniels determined that the first occurrence of Obama's association with the number was in 1986 in Chicago.
Daniels assumes, but cannot prove, that Obama took on a previously issued Social Security number that had gone dormant due to the death of the original holder.
Daniels has been a licensed private investigator in Ohio since 1995. Sampson formed his private investigations firm, CSI Consulting and Investigations, in 2008. He previously worked as a deportations law enforcement officer with the U.S. Department of Homeland Security.
The Daniels and Sampson affidavits were originally recorded by attorney Orly Taitz in an eligibility case against Obama last year.
.
ABC News/Washington Post poll....1 In 7 Democrats Are "Birthers"
Fifteen percent (15%) of Democrats think President Obama may have been born in a foreign country. Eighteen percent (18%) of Independents and thirty-one (31%) of Republicans believe Obama may have been born abroad.
.
Obama waives ethics rules for eligibility lawyer (2 million spent on COLB cases- COLB costs =$10)
Obama has waived ethics rules for White House counsel Robert Bauer, his personal and campaign lawyer – and the same attorney who has defended Obama in lawsuits challenging his eligibility to be president.
Late last year, Obama installed Robert Bauer – top lawyer for Obama, Obama's presidential campaign, the Democratic National Committee and Obama's Organizing for America – as White House counsel. Bauer had been a partner at the law firm Perkins Coie.
However, Executive Order 13490, "Ethics Commitments by Executive Branch Personnel," prohibits political appointees from participating in any matter involving specific parties that is directly and substantially related to former employers or former clients. The rule typically expires two years after the date of appointment.
According to the ethics waiver posted May 7 at 5 p.m. on the White House website, Bauer is now exempted from the requirements of the ethics pledge "solely with respect to his former client the Democratic National Committee (DNC), and with respect to his former employer Perkins Coie LLP (Perkins Coie) in its capacity as counsel to the DNC and to President Barack Obama in his personal capacity."
The waiver suggests the ethics rules would have prevented Bauer from working on Obama's financial disclosure forms or issues related to the Democratic National Committee.
The document states, "Before his service as Counsel to the President, Mr. Bauer and Perkins Coie represented the President in his personal capacity, and Mr. Bauer's former firm continues to represent the President on such matters. If the ethics pledge were literally applied, when representing the interests of the President and the United States as Counsel to the President, Mr. Bauer would not be able to advise the President appropriately on particular matters that are directly and substantially related to Perkins Coie's representation of the President in his personal capacity."
The Federal Election Commission shows "Obama for America," Obama's 2008 political campaign, has made regular payments totaling $2,877,083.56, or $2.9 million, to Perkins Coie since Jan. 1, 2007 --Nearly $2 million, or $1,941,381.04, of that sum was paid to Perkins Coie since questions about Obama's eligibility were raised in June 2008 while Bauer was a partner (until Bauer's departure in December 2009).

.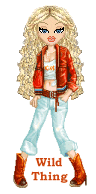 Wild Thing's comment........

And we still know next to nothing about Barack Hussein Obama, or whatever his real name is. There are enough significant question marks about this guy that I'll never believe he's legitimate in any way.
The only way I'll ever believe him is if he releases all the info about his life that people want to see.
If you are NOT a U.S. citizen or you have not a "Green-Card" you CANNOT get a Social Security Card, ergo you just make an identity theft. I've heard that the Dunham family used 30+ such S.S.#s!!!
A birth certificate costs $10-- and Obama has spent over 2 MILLION DOLLARS DEFENDING HIMSELF IN CASES REGARDING HIS LACK OF A COLB. Amazing. 2 million dollars for a $10 slip of paper. The cost of this is inching up to 3 million dollars now.

....Thank you Mark for sending this to me.


Mark
3rd Mar.Div. 1st Battalion 9th Marine Regiment
1/9 Marines aka The Walking Dead
VN 66-67


Posted by Wild Thing at May 13, 2010 07:49 AM
---
Comments
This is getting so ridiculous! He never lived in Connecticut! How in the world do you get one from a state you never lived in? I always thought mine was from Illinois until I looked and found out it's a Colorado, where I spent my teen years. But you shouldn't be using one from a state you aren't a citizen of. More fraud on this administration's part.
Posted by: Lynn at May 13, 2010 11:34 AM
---
Hmmm, the fraud nut didn't fall far from the tree. I wonder how many democrats know this scam to be a fact and are not saying anything for fear of live or limb.
Posted by: Mark at May 13, 2010 12:26 PM
---
What is clear from this is that there was a substantual organization behind Berry even when he was a teen ager. (1977-1961=16 years old) You only need a mailing address to get s SS# but who would be keeping a mailing address for Betty in Connecticut when he was just 16 and more important why?
Posted by: Avitar at May 13, 2010 12:47 PM
---
Lynn, it really is. He can't even see that his spending almost 3 Million to avoid answering makes him just look more guilty. sheesh

Mark, I wonder too, like the MSM too not pushing it much at all.

Avitar, I agree so much. So much fraud and lies and all of it very thought out and organized. They left nothing to be undone in covering up etc. Thanks Avitar you have a lot of good input.
Posted by: Wild Thing at May 14, 2010 04:21 AM
---