« Ray Steven's New Song About The Illegal Immigration | Main | Kagan Shielded Saudis From 9/11 Lawsuit and Komrade Kagan By Mark Alexander »
May 14, 2010
Just Like Obama, AG Eric Holder Refuses to Say "Radical Islam" at Hearing on Faisal Shahzad
Keep America Safe
Pressed during testimony before the House Judiciary Committee today, US Attorney General refuses to use the term "radical Islam" when discussing the motives behind the Times Square bomber.
The Obama White House removed confessed terrorist Faisal Shahzad from the Department of Homeland Security travel lookout list sometime after Barack Obama came into office.
Terrorist Faisal Shahzad had substantial connections to the Taliban, reached out to the Taliban, was influenced by Yemeni terror leader Anwar al Awlaki, made at least a dozen return trips to Pakistan since arriving in the United States in 1999, and he bought a one way ticket with cash to Pakistan.
He was "blogging" and asking for jihad as far back as 2006 but the Obama Administration took him off the terror watch list anyway.
But, Eric Holder won't blame "radical Islam."
.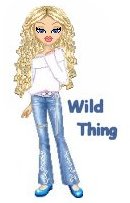 Wild Thing's comment........
One should only have to know Islam and be aware that it is a radical and pure evil.
Notice the way he says ISS-laam, not Islam like most Americans. Clearly, he cannot bring himself to say anything negative about his beloved ISS-laam.

The only added thing I disagree with is that it is ALL of Islam I would not call it just the radical ones that are Islamists. But ALL , every breathing follower of Islam.

It is not possible to be a "good" Muslim!!!
Posted by Wild Thing at May 14, 2010 07:47 AM
---
Comments
He's correct in not saying radical Islam because there's no such thing as radical Islam, it's all Islam. Col Moore explains it here:
Posted by: BobF at May 14, 2010 04:53 PM
---
We don't want to piss off Farakkhan or (gasp) Obama. I'm amazed at how low we have sunk in the past 16 months. What a disaster this bunch has been.
Posted by: Jim at May 14, 2010 07:36 PM
---
After listening to the above two minutes of pure B.S. coming from yes, the highest law enforcement officer, U.S. Attorney General Eric Holder,
Contrast, compare and watch newly elected Governor of New Jersey Chris Chirstie productive straight talk here recorded on the same day:
http://www.youtube.com/watch?v=gsdqfVA3fqk
then ask yourself why on earth do people vote for Democrats so lost in the clouds muddled in process, sloth, and political correctness, and never production or results oriented ?
More and more plain spoken, well grounded Christie type Americans will be elected in forthcoming elections and truly govern with feet on the ground, erect, and ram rod straight talk without all this spineless nonsense.
Led by a rejuvenated, free, and industrious private sector, America will very well experience a renaissance both political and economic, unleashed to thrive free and prosper to be the America we all long for and all want to work to be once again.
This shall come to be. The stars and stripes forever !!!
Posted by: Carlos at May 14, 2010 10:24 PM
---