« Car Bomb Found in Times Square | Main | Our Lives, Our Fortunes, and Our Sacred Honor: Election 2010 »
May 03, 2010
Crist A No-Show On CNN ~ Bye Bye Charlie Get Lost!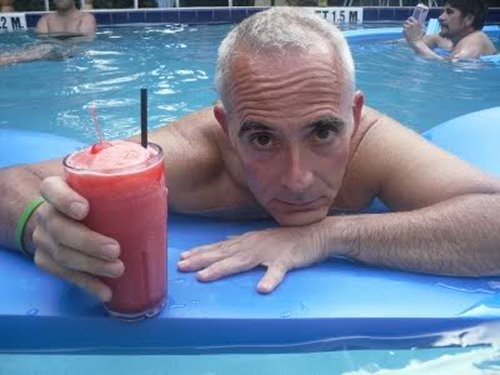 Charlie Crist pooltime hahahhaa.......Buy you a daquiri? Strawberry, or Razzleberry?
Crist a no-show on CNN

Florida Gov. Charlie Crist, the newly minted independent candidate for the Senate, canceled a sit-down interview that was to have aired Sunday on CNN's "State of the Union."
Host Candy Crowley said on the program that "we had requested them from both Governor Crist and Marco Rubio. After initially agreeing to a sit- down interview, Crist backed out." She did air an interview with Rubio.
Crist lost much of his campaign staff last week after dropping out of the Republican primary, where he was trailing Rubio by double digits, to run as an independent. His campaign did not return a request for comment about the late cancellation.
In an interview Sunday on NBC's "Meet the Press," Crist said that he would caucus with "the people" if elected.
"For Marco, this was yet another opportunity to discuss the issues and ideas that have been the centerpiece of his campaign since it was launched a year ago," Rubio spokesman Alex Burgos said. " In Charlie Crist, all we've seen this past week are more examples of his whatever-it-takes-to-win approach to climbing the political ladder."

In a pre-taped interview from earlier in the week that was to have aired on CNN Sunday along with the canceled interview, Crist said that "all people will do is, all they're going to do is attack each other all day long. People like this, they go home and watch cable television, watch broadcast television, and they see those kinds of arguments and it breaks their hearts."

.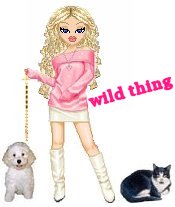 Wild Thing's comment.........

LOL, I wonder why he stiffed CNN but had an interview with NBC?
It would be interesting to see how much staff he lost. I guess he will be getting Democrat volunteers/staff now. Crist - An egomaniac, a fool, and a self-centered opportunist. And a radioactive one. His staff better be gone - they will be blackballed from any work for any Republicans in the future.

Crist is beyond pathetic .
Posted by Wild Thing at May 3, 2010 05:45 AM
---
Comments
Crist is such an ego that it will be a good feeling to see him smacked down in November.I hope a lot of liberal incumbents around the country also get voted out of office.
Posted by: TomR at May 3, 2010 01:13 PM
---
Tom, well said and I hope so too.
Posted by: Wild Thing at May 4, 2010 03:52 AM
---