« Hand Out Hungry Obama Voters The Looters are Restless.: "Where Do We Get the Free ObamaCare?" | Main | START and Beyond: Obama Abandons US Power »
April 09, 2010
Qatari Diplomat Who Sparked Terrorist Alert Will Not Be Charged
Qatari diplomat who sparked terrorist alert will not be charged
A Qatari diplomat who sparked a terror alert in the US after he was challenged for apparently smoking a cigarette in the lavatory on a US flight and joking that he was trying to light his shoes will not be charged.
Air marshals on board United Flight 663 wrestled the 27-year-old Qatari to the floor and two F-16 fighter jets were scrambled to intercept the plane. President Barack Obama was alerted as the fighters escorted the aeroplane, which was carrying 157 passengers and six crew members, to the ground in Denver, where it was surrounded by security services.
Mohamed al-Madadi, the third secretary and vice-consul of the Qatari embassy in Washington, was not charged with any offence, but will be sent home to Qatar, according to a senior US State Department official. Under international protocol, diplomats in foreign country enjoy broad imnmunity from prosecution.
"We fully expect this will be resolved very quickly," State Department spokesman PJ Crowley said, adding that the US government was satisfied that the Qatari government is taking the matter seriously.
Officials said the man had gone to the lavatory to smoke. When questioned about smoke emerging from the toilets, he reportedly claimed he had diplomatic immunity and made sarcastic comments that he intended to set fire to his shoe.
The joke was an apparent reference to the 2001 "shoe bomber" Richard Reid, a British citizen who attempted to blow up a transatlantic jet with explosives hidden in his footwear.
A Qatari diplomat who caused a bomb scare after sneaking a smoke in an airplane bathroom was traveling for a consular visit to see an imprisoned al-Qaida agent. A State Department official and another person close to the matter say Mohammed Al-Madadi was going to meet Ali Al-Marri for an official visit. Consular officials frequently visit foreigners held in the United States to make sure they are being treated well.
Qatari ambassador to the United States Ali Bin Fahad Al-Hajri:
"We respect the necessity of special security precautions involving air travel, but this diplomat was traveling to Denver on official business on my instructions, and he was certainly not engaged in any threatening activity. The facts will reveal that this was a mistake, and we urge all concerned parties to avoid reckless judgments or speculation."
.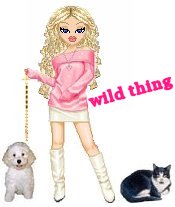 Wild Thing's comment........

Another arrogant Muslim!!!!
My guess is Obama will let him back in once the media glare dies down.
Posted by Wild Thing at April 9, 2010 05:45 AM
---
Comments
Another incident involving a muslim and an airliner. Maybe muslims ought to be denied flying on American air lines.
Posted by: TomR at April 9, 2010 10:28 AM
---
The airlines would never do that Tom, pretty soon the muslims will be be the only ones that can afford to fly on the airlines. And of course we won't need any security at the airports... of course there will have to be strip searches at each state line for the dangerous Americans driving in cars
Posted by: Rac at April 9, 2010 09:11 PM
---
Tom good idea, I would like them to do that..... dreaming it would happen like that.
Posted by: Wild Thing at April 9, 2010 11:48 PM
---
RAC, your right, the way things are going it will be all muslims and their sharia law too. I sure hope and pray we can do something about all of this in the very near future. It will take very strong conservatives in power though.
Posted by: Wild Thing at April 9, 2010 11:52 PM
---
Posted by: Wild Thing at April 13, 2010 05:50 PM
---