« Silver Bullet From U.S. States Kills 'mandatory' Obamacare | Main | Skydiving from 120,000 Feet »
March 12, 2010
Rep. Stupak Mocks House Leadership on Obamacare Tactics
Rep. Bart Stupak with Greta Van Susteren yesterday.
Rep. Bart Stupak met with Greta Van Susteren last night and mocked the House leadership on their attempts to ram through Obamacare.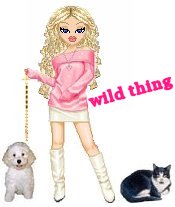 Wild Thing's comment.......

He is a Democrat and I pretty much expect him to cave when it comes time to vote. I hope he votes NO.
Posted by Wild Thing at March 12, 2010 06:40 AM
---
Comments
Last news announcement there were 4 holdouts.
Like I said, I don't trust any of them.
Have a great day everyone and a good weekend.
Posted by: Jack at March 12, 2010 01:51 PM
---
Jack, thank you Jack, you have a good weekend too. Thank you for your input too. I agree with you, I don't trust them at all.
Posted by: Wild Thing at March 12, 2010 07:07 PM
---