« GOP Rep.Steve King Compares Obama To Ahmadinejad ~ So True! | Main | Obama Eyes Easter Deadline For Obamacare »
March 02, 2010
GM To Recall 1.3 Million Compact Cars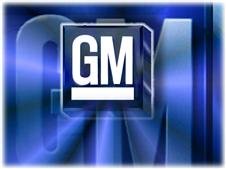 GM To Recall 1.3 Million Compact Cars Automaker cites power steering motors that can fail in Chevys, Pontiacs

By JUSTIN HYDE

WASHINGTON
General Motors said tonight it will recall 1.3 million cars in North America to replace a power steering motor that could fail, following a federal probe launched in January.
GM said the recall would cover 2005-2010 Chevrolet Cobalts, 2007-10 Pontiac G5s and similar models sold in Canada and Mexico.

The National Highway Traffic Safety Agency in January had opened a probe of 905,000 Cobalts from the 2005 through 2009 model year following 1,132 complaints of power steering failures that could make the cars hard to control. The complaints included reports of 14 crashes and one injury.
"After our in-depth investigation, we found that this is a condition that takes time to develop. It tends to occur in older models out of warranty," said Jamie Hresko, GM vice president of quality, in a statement. "Recalling these vehicles is the right thing to do for our customers' peace of mind.
GM said even if the problem occurred, the vehicles are "safe to drive" but would require more steering effort under 15 m.p.h., with a chime and "Power Steering" warning light coming on.

The recall, the largest by GM in a number of years, comes as Congress scrutinizes the auto industry's regulation by NHTSA following a string of Toyota recalls linked to sudden acceleration problems.
GM recalled 2.2 million vehicles in 2009, and its total number of vehicles recalled had been falling in recent years as the company said it was catching problems earlier in production.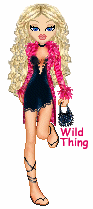 Wild Thing's comment.......
Shouldn't they call Obama since he is the highest ranking person involved with the owners of GM?
When there isn't the same treatment Obama's thugs gave Toyota this will be the proof that they are abusing the government apparatus to promote Government Motors.
Knowing this and what is happening with Toyota:
"Toyota executives have been summoned to testify before congressional committees investigating the company's actions and whether the NHTSA did enough to make sure the Toyotas are safe."
Posted by Wild Thing at March 2, 2010 05:55 AM
---
Comments
Of course the obama government is not going to waterboard GM. GM is now mostly owned by the govt. and the UAW.
Posted by: TomR at March 2, 2010 11:41 AM
---
Wrong, you mean Government Motors?
Posted by: darthcrUSAderworldtour07 at March 2, 2010 12:13 PM
---
Isn't Socialism great, they still can't make a decent vehicle but they get all the benefits.,for all GMC's ...Garbage Made Cheap.
Posted by: mark at March 2, 2010 04:22 PM
---
Tom, it is what you said.
Posted by: Wild Thing at March 2, 2010 04:49 PM
---
Darth, yesss Government motors.
Posted by: Wild Thing at March 2, 2010 04:50 PM
---
Mark, isn't it wonderful? not.
Posted by: Wild Thing at March 2, 2010 04:52 PM
---