« Fool(s) On The Hill By Dr. Alan Bates, M D. | Main | UN Climate Change Panel Based Claims on Student Dissertation and Magazine Article »
February 02, 2010
"Nothing But Buffoons When It Comes to National Security of this Nation"
Former CIA Op Wayne Simmons: Obama Aides "Nothing But Buffoons When It Comes To National Security"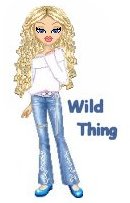 Wild Thing's comment.........
This man Wayne Simmons says the truth about this group in power right now, and after what Obama and company said about our intelligence men and women I wouldn't be shocked if this were the prevailing attitude over at these agencies since most of us feel the same way.
Posted by Wild Thing at February 2, 2010 05:45 AM
---
Comments
Gee that makes me feel so much better knowing obama's incharge. Holy crap, we are in deep shit. The Ilk in the white house are incompetent of tying their shoes and we expect them to understand National security ?
obama's attitude is he doesn't want to be bothered with National Defense or Security. He would say, it above his paygrade, well shit sweeping the floor is above his paygrade.
Posted by: Mark at February 2, 2010 10:34 AM
---
The qualification was unneccessary and uncalled for. This crew are Buffoons about everything and national security. Have you ever seen the south Chicago community? Most disorganized pig sty in the state. Obama getting elected was a curse. We the people got Obama and Obama got to be the worse President in history.
Posted by: Avitar at February 2, 2010 12:51 PM
---
Mark, it is like a freak show with the insane running the place.

Avitar, he is exactly that, the very worst President in history. I even have that on our answering machine here at home.
Posted by: Wild Thing at February 3, 2010 12:46 AM
---
Wayne Simmons has some large and quite admirable kahones! We need more men out there to go on national television and tell the truth.
Posted by: BT in SA at February 3, 2010 08:18 AM
---