« Awesome Lt. Col Allen West On Red Eye | Main | Legislation Introduced to Attack Gun Shows in Washington »
January 16, 2010
And THEY Think They Can Run A Government-Run Health Care????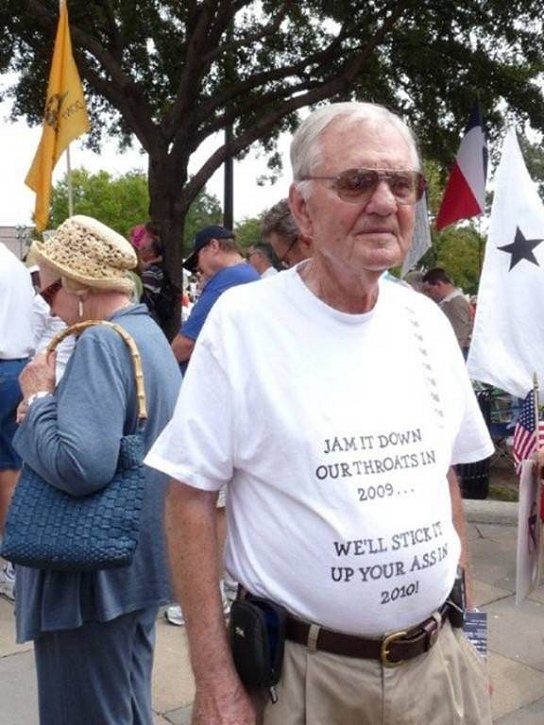 To President Obama and all 535 voting members of the Legislature,

It is now official you are ALL corrupt morons:
The U.S. Post Service was established in 1775. You have had 234 years to get it right and it is broke.
Social Security was established in 1935. You have had 74 years to get it right and it is broke.
Fannie Mae was established in 1938. You have had 71 years to get it right and it is broke.
War on Poverty started in 1964. You have had 45 years to get it right; $1 trillion of our money is confiscated each year and transferred to "the poor" and they only want more.
Medicare and Medicaid were established in 1965. You have had 44 years to get it right and they are broke.
Freddie Mac was established in 1970. You have had 39 years to get it right and it is broke.
The Department of Energy was created in 1977 to lessen our dependence on foreign oil. It has ballooned to 16,000 employees with a budget of $24 billion a year and we import more oil than ever before. You had 32 years to get it right and it is an abysmal failure.

You have FAILED in every "government service" you have shoved down our throats while overspending our tax dollars

AND YOU WANT AMERICANS TO BELIEVE YOU CAN BE TRUSTED WITH A GOVERNMENT-RUN HEALTH CARE SYSTEM??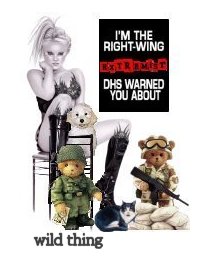 Wild Thing's comment.......

Good one!
LOL I love the guys shirt too. God bless this man!!!

....Thank you Mark for sending this to me.


Mark
3rd Mar.Div. 1st Battalion 9th Marine Regiment
1/9 Marines aka The Walking Dead
VN 66-67


Posted by Wild Thing at January 16, 2010 03:40 AM
---
Comments
"In this present crisis, government is not the solution to our problem; government is the problem."
--Ronald Reagan
Posted by: Anonymous at January 16, 2010 03:00 PM
---
The US Post Office is a national federal disgrace!
UPS, FED EX & the PONY EXPRESS are the way to go...
Posted by: darthcrUSAderworldtour07 at January 16, 2010 08:12 PM
---
Anonymous, DITTO that, great quote by Reagan. Thank you so much Anonymous.
Darth, I feel the same way.
Posted by: Wild Thing at January 17, 2010 01:44 AM
---