« Joe Biden Stumps for Dodd in East Hartford | Main | U.S. Rep. Michele Bachmann Urges Her Supporters To Fight Obama's Socialized Medicine »
December 13, 2009
Via Obama Executive Order 13492 ~A Memo Stating GITMO Terrorists Will Be Sent To Illinois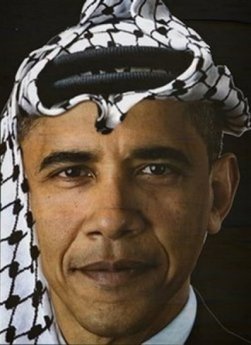 ( Warner Todd Huston is a Chicago based freelance writer )

BigGovernment.com has published a Department of Justice Memo that authorizes the Obama Administration to send terrorists into Illinois!
Via Obama Executive Order 13492, terrorists WILL BE SENT to Illinois
Here is the text of that memo
Thursday, December 10, 2009
MEMORANDUM FOR THE SECRETARY OF DEFENSE THE ATTORNEY GENERAL
SUBJECT: Directing Certain Actions with Respect to Acquisition and Use of Thomson Correctional Center


By the authority vested in me by the Constitution and the laws of the United States, including by article II, section 2, clause 1 of the Constitution, which designates the President as Commander in Chief of the Army and Navy of the United States, and by the Authorization for Use of Military Force, Public Law 107-40, 115 Stat. 224, I hereby direct that the following actions be taken with respect to the facility known as the Thomson Correctional Center (TCC) in Thomson, Illinois:

1. The Secretary of Defense shall relocate detainees currently held at the Guantanamo Detention Facility to the TCC as expeditiously as possible, to the extent permitted by laws related to Guantanamo detainees, and consistent with the findings in, and interagency Review established by, Executive Order 13492 of January 22, 2009.


2. The Attorney General shall as expeditiously as possible acquire and activate the TCC as a United States Penitentiary, which the Attorney General has determined would alleviate the Bureau of Prisons' shortage of maximum security cell space and could be used for other appropriate purposes. The Attorney General shall also provide to the Department of Defense a sufficient portion of the TCC to serve as a detention facility to be operated by the Department of Defense, to accommodate the relocation of detainees by the Secretary of Defense in accordance with paragraph 1 of this memorandum. This memorandum is not intended to, and does not, create any right or benefit, substantive or procedural, enforceable at law or in equity, by any party against the United States, its departments, agencies, or entities, its officers, employees, or agents, or any other person.

The Secretary of Defense is authorized and directed to publish this memorandum in the Federal Register.
So, what happened to all those Illinois lawmakers that were talking about having state hearings, discussions, and debates on the efficacy of this state exposing its citizens to terrorists? What happened to state officials having a word on the matter? Or is accidental Governor Pat Quinn and his pal President Obama simply going to decide to put these dangerous killers amongst us no matter what we have to say about it?
All questions that we apparently aren't going to even be allowed to ask!


Draft Administration Memo Gives Instructions on Transferring Guantanamo Detainees to Illinois Prison
December 11, 2009 8:06 PM
A leaked memo posted online today says the Obama administration is planning to transfer suspected terrorists held at Guantanamo Bay, Cuba to an Illinois prison, but an administration official said tonight that the document was only a draft.
The memo, which first appeared on the Web site biggovernment.com, lays out instructions for the Department of Defense and Department of Justice for the transfer of detainees to the Thomson Correctional Center (TCC), a prison complex 150 miles from Chicago.
An Obama administration official did not dispute the legitimacy of the memo but emphasized it is only a draft.
"This is a draft, predecisional document that lawyers at various agencies were drafting in preparation for a potential future announcement about where to house GTMO detainees," the administration official said. "Drafts of official documents are often prepared for any and all possibilities, regardless of whether a decision has been made about the policy or if the document will be used."

Obama's Weekly Friday Night Bad News Dump: Transfer Gitmo Detainees to Illinois

Saturday, December 12, 2009

Andrew Breitbart's Big Government site breaks the news — in the form of a memo, dated Thursday, from President Obama to Defense Secretary Robert Gates and Attorney General Eric Holder* — directing that the terrorists being detained at Guantanamo Bay be transferred to a prison in Thomson, Illinois (the Thomson Correctional Center).
It's an outrage. It will inevitably result in trained terrorists being released in the United States — bank on it. More to come on this.
Andrew's site describes the document as "a leaked DOJ memo" from Holder to Gates. But, assuming it is authentic, it is clearly a memo from Obama to Holder and Gates — the constitutional powers relied on are those of the president, not the attorney general, and the memo gives directions to both Holder and Gates. (Holder has no power to order Gates to do anything — they are peers, and the Constitution vests all the executive power in the president, not members of the president's cabinet.)
.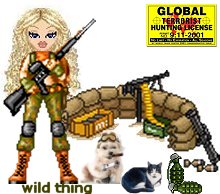 Wild Thing's comment.......
Obama should join them! We could try him for treason while he's there!
The people of Illinois are just going to love it when the terrorists "friends" start showing up nearby.

Obama brazenly sells out the lives and safety of American citizens.
Posted by Wild Thing at December 13, 2009 01:55 AM
---
Comments
It'll be nothing new for them; after all Illinois has the highest population of illegals in the U.S.
Posted by: JohnE PFC U.S. Army at December 13, 2009 02:48 AM
---
So now these Terrorists will have fresh bodies to recruit from in their jihad against the United States.
What is the number of days we have left as a Sovereign Nation. It sure seems like our day are numbered.
Posted by: Mark at December 13, 2009 07:43 AM
---
Since Illinois is the land of Obama and Dick Durbin wanted them there, I would venture to say billions of dollars will be pumped into Illinois.
Posted by: BobF at December 13, 2009 09:54 AM
---
Here the inmates have scheduled visits of 45-minutes or 90-minutes weekly. I can't wait for 'The Land of Lincoln' to begin their welcoming greetings to the... VISITORS of these islamofascist detainees, eh? After all, the general public could greet them and open up their arms and wallets and even give these anti-infidel
loathers a bed and breakfast deal! These VISITORS are no more harmful than the traitors we have inside the Beltway and on Capitol Hill - no different! HOPE AND CHANGE has arrived!!
Posted by: darthcrUSAderworldtour07 at December 13, 2009 11:05 AM
---
I guess obama figures this move will bring $$ to some of his corrupt coharts in Illinois. It is a surprise he didn't decide to move them to Dearborn, Michigan. There they could be amongst their own.
Posted by: TomR at December 13, 2009 01:18 PM
---
I personally don't want any of these killers on American soil, but if they must come what state better than the adopted home of BHO. If anything goes wrong let those who helped him on his path to the White House be the first to feel the full effects of that stupid part they played in his election. Nuff said!!!!
Posted by: Ron Russell at December 13, 2009 09:48 PM
---
Hope the detainees like the weather; I understand it gets cold in Illinois.
And what Ron Russell said.
Posted by: Rick at December 13, 2009 11:31 PM
---
Ron, good point. Obama will get an extra
it is his fault out of this when it goes
wrong.
Thank you everyone.
Posted by: Wild Thing at December 14, 2009 12:06 AM
---