« 2nd Grader Boy Gets Psych Evalution For Drawing Jesus | Main | Obama Threatening To Close Offut Air Force Base If Neb. Sen. Ben Nelson Doesn't Fall in Line on Health Care »
December 16, 2009
University of Colorado Bans Nerf Guns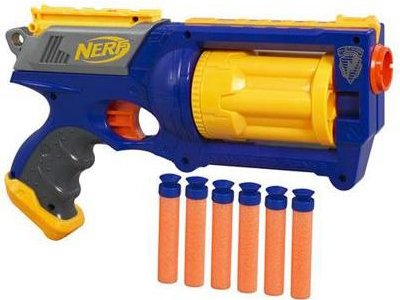 University of Colorado bans Nerf guns
It was a rough week for gun rights in Colorado.
First, Colorado State University voted to ban concealed firearms on campus.
Then the University of Colorado went a few steps further and cracked down on another nefarious threat: Nerf guns.
Plans for a student-led game of humans vs. zombies took a hit after campus security officials discovered that players intended to use the popular orange-and-green toy weaponry. Simulated guns, even those that shoot spongy Nerf balls, are banned at the University of Colorado.
The game, a national craze on college campuses, involves "zombie" students attempting to eliminate "human" students by pelting them with Nerf balls or socks. Once a "human" has been tagged, he becomes a zombie and must wear a bandana around his head.
Humans can stun zombies for 15 minutes by tagging them with a Nerf ball or sock. Zombies must hit at least one human every 48 hours or "starve." The game ends when all the humans have been turned into zombies or all the zombies have starved, which can take days.
CU spokesman Bronson Hilliard said students cooperated fully, replacing the Nerf guns with balled-up socks and even taking it upon themselves to hang fliers in dormitories warning players to leave their Nerfs at home. The game started Dec. 1 and ended a couple of days later.
Still, it didn't take long for cries of "liberal killjoys" to ring out across the Internet. The contrast was especially stark given the headlines that week at Colorado State University, thought to be the last college outside Utah that allowed students to carry concealed weapons on campus with a permit.
The CSU Board of Governors voted unanimously Dec. 4 to ban concealed weapons over the objections of students. Presidents of the Colorado State system have until February to submit a weapons plan that complies with the new policy.
"No guns of any kind, real or toy, from air rifles to paintball guns to Nerf guns, are allowed on campus under the laws of the regents," said a statement issued by Joe E. Roy, chief of police at the University of Colorado Police Department. "We are simply enforcing a longstanding policy, not inventing a new category of enforcement."
The debate over Nerf guns isn't limited to Boulder. Since Humans vs. Zombies first began at Goucher College in Towson, Md., in 2005, colleges have wrestled with whether to allow students to pack Nerf heat. Opposition intensified after the deadly 2007 shootings at Virginia Tech.
Chief Roy noted that Nerf guns can look real to passers-by at a distance. Two years ago, Alfred University in upstate New York went on a two-hour lockdown after a faculty member reported a student carrying a weapon that turned out to be a Nerf gun.
That's even more likely now that some Nerf heat-packers are painting their plastic weapons to look like the real thing. Mr. Hilliard pointed to a Web site that advocates painting Nerf guns black in order to achieve that authentic look.
"We love Nerf guns as much as the next adult adolescent male. But there comes a day in all of our lives when we realize that you can't scare the hell out of anyone with a bright orange and pink pistol shooting foam darts," says the Gizmodo Web site under the heading "Realistic Nerf Weaponry Combines Laser Sights with the Color of Death."
At Bowling Green State University in Ohio, administrators banned the use of Nerf guns for a semester, but then met with student organizers and drew up a list of guidelines, such as keeping the game outside of school buildings. Students also agreed to refer to the weapons as Nerf "blasters," not guns.
The next semester, the Nerf ban was lifted, said Landon King, a junior and past president of the BG Undead, which organizes the games.
"We haven't had any issues, other than people coming up and asking, 'What's that?' " said Mr. King, who added that the group always coordinates its games with campus police. "My only advice for the University of Colorado would be to work with the university, listen to their concerns, and meet them halfway."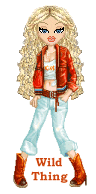 Wild Thing's comment.......
I can understand that realistic weapons used in a threatening manner can lead to tragic misunderstandings, but this paranoia of all weapons, real or fake is a symptom of a societal sickness.
They only kill nerf people and they put holes in their nerf skin and cause all the nerf blood and nerf guts to fall out onto the ground. It really is a horrible sight to see.

....Thank you JohnE PFC U.S. Army for sending this to me.


Soldier/Generator Mechanic
Companies: 288TH Q.M. Co
Posted by Wild Thing at December 16, 2009 02:50 AM
---
Comments
Zero tolerance gone too far again! We used to have marshmallow fights and play with potato guns in college. No damage, just lots of good clean fun. What will it be next? No touch football (no padding), no tag in the school yard (God forbid a child fall and skin their knee), no more water balloons? It just all goes too far. Nerf can't hurt anything. Let the kids have their fun. College is stressful enough without some bureaucrat taking all the fun out of it.
Posted by: Lynn at December 16, 2009 08:05 AM
---
Those NERF guns are quite a menacing looking weapon. I bet they could do a lot of harm if they were to hit a fly on a wall...might knock the fly down for a few seconds.
Posted by: BobF at December 16, 2009 09:45 AM
---
I play this game (Humans Vs. Zombies) all the time when friends and I get together. LOL Those Nerf Guns are deadly I tell you DEADLY, We lost a lot of good men and the PTSD after every round...
But seriously WTF is this crap?!?! It's just mindless fun. Geez.
Posted by: JohnE PFC U.S. Army at December 16, 2009 12:12 PM
---
When I was in college in small town Texas, we had students' trucks on campus with loaded gun racks in the back window. I had a rifle in the trunk of my car. The most dangerous aspect of campus was being the surprised lariot target of a goatroper(cowboy) practising for the rodeo.
In my college days, mid 60's, if someone came on campus and started shooting, he would have been gunned down by students. We had no college police and relied on the small city police force. It was a very peaceful and relaxed college campus.
BTW, even here in Texas I don't think I have seen a gunrack in a pickup. Now the rifles go behind the seat.
Posted by: TomR at December 16, 2009 12:28 PM
---
Its a case of overreaction again. And everybody has to pay the price. These Liberal nutjobs are still trying to make the "Gun" pay for Columbine. Stupid is as stupid does. Even though it was attributed to the mind altering drugs these kids were on, because of the phony disease of ADHD.
The Texas Tower shootings is another example of some nutcase gone haywire. But the difference, the Cops came in and took the crazy out, eventually but they didn't try to ban the second Amendment because of one crazy.
Posted by: Mark at December 16, 2009 02:13 PM
---
Mark - in the Univ. of Texas tower shootings armed citzens with their high powered rifles kept the shooters head down while police and a citizen went up the stairs and killed the shooter. The police had no weapons that could shoot to the top of the tower, but citizens did have the weaponry.
Posted by: TomR at December 16, 2009 03:53 PM
---
Tom, Your right too , I knew that. My point was that the government didn't try to blame the 'Gun' for the crime but blamed the shooter. Where today, the first thing they want to do is blame the "Gun" and pass more restrictive gun laws.
Posted by: Mark at December 16, 2009 06:25 PM
---
Another 'Rocky Mountain Low' for the former RED state, eh?
Posted by: darthcrUSAderworldtour07 at December 16, 2009 07:52 PM
---
BobF., LOL good one.
Thank you everyone soooo much.
Posted by: Wild Thing at December 17, 2009 12:32 AM
---
This would be silly if it weren't so stupid and sad of liberals to do. (Left/liberalism: The agonizing thought that some, somewhere is having fun without their oversight.)
Posted by: Anonymous at December 17, 2009 07:41 PM
---