« Merry Christmas From the Animals of YouTube | Main | A MUST See Video of Vietnam Vets Re-United and Christmas With Our Troops Deployed and At Home »
December 26, 2009
Obama Told 3 Hours Later of Failed Terrorist Attack
Congressman Peter King On Airliner "Terrorist" Incident

A White House official said the incident was an attempted act of terrorism. The FBI is investigating and President Obama, celebrating Christmas in Hawaii, was told of the incident about three hours after the plane landed, officials said.
Obama has told White House officials that all appropriate measures be taken to increase security for air travel, a spokesman said. Nevertheless, officials said, they are not prepared to raise the terrorism alert level, currently at orange -- or the second-highest of five levels -- for domestic and international air travel.
The suspect is Abdul Farouk Abdul Mutallab, a federal official said, speaking on the condition of anonymity because the investigation is ongoing. ABC News and NBC News reported that Abdul Mutallab, 23, attends University College London, where he studies engineering.
Although not on the TSA's "no-fly" list, Abdul Mutallab's name appears to be included in the government's records of terrorism suspects, according to a preliminary review, authorities said.
Abdul Mutallab has told federal investigators that he had ties to al-Qaeda and traveled to Yemen to collect the incendiary device and instructions on how to use it, according to a federal counterterrorism official briefed on the case. Authorities have yet to verify the claim, and they expect to conduct several more interviews before they determine whether he is credible, the official said.
Federal authorities have been told that Abdul Mutallab allegedly had taped some material to his leg, then used a syringe to mix chemicals with the powder while on the airplane, one official said.
But doing so "caused him to catch on fire," Richelle Keepman, who sat a few rows in front of Abdul Mutallab, told WDIV-TV.
Another passenger on Flight 253, Syed Jafry of Holland, Mich., told the Detroit Free Press that he noticed a glow three rows ahead in the Airbus 330, then smelled smoke. The next moment, Jafri recounted, "a young man behind me jumped on" Abdul mutallab.
Jafry said there was a lengthy commotion, after which the passenger was restrained in a first-class seat as the plane continued its landing at Detroit Metropolitan Wayne County Airport.
Michigan native Melinda Dennis, who was sitting in across the aisle from Abdul mutallab, told the Free Press that he "was burned very severely on his leg" but remained "very calm and didn't show any reaction to pain."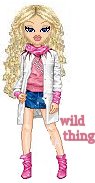 Wild Thing's comment...........
Obama; who is in Hawaii celebrating whatever he celebrates on December 25, was NOT TOLD ABOUT TODAYS FAILED AL QUADA TERRORIST ATTACK FOR 3 HOURS.
I am absolutely outraged - 3 hours?
The left lost their minds over Bush collecting his thoughts for 6 minutes but Obama can't be bothered for 3 hours?!?!
It was on the news within minutes. How in the heck doesn't the POS President not get the info for 3 hours? Somebody would have been fired if Bush wasn't informed in a timely manner.
Obama can't be bothered for 3 hours, says security measures are just "peachy as is". And he won't increase our current threat level.

And of course not a word about the islamic terrorist that's destroying our country from the inside? What's his name...Obama.
Obama has not even made it to a full year yet and how many terrorist attacks have we had.
Little Rock...military recruiter that was killed and another soldier injured. Even after FOUR DAYS he had not acknowledged the terrorist attack on the recruiting office ...unlike the Dr. Tiller-abortionist murder,which he couldn't condemn fast enough!
Fort Hood
Obama won't even say, War on Terror

I guess HUSSEIN Obama was checking his "friends" list to make sure the misunderstood man wasn't on it.

Hussein Obama completely denied that the Ft. Hood massacre was a planned, calculated terrorist act, and is treating the murderer of American military innocents as a criminal or insane offense. He is vacationing in Hawaii and was not told for three hours of this NWA airborne incident of terror (Did he request he not be informed of this type of incident while he was out playing, or did his incompetent staff forget to tell him. Either way he is not protecting us or the country). The word is out around the world, Obama's America is now open season for all of our terrorist attackers. God help and protect us from our own leaders.
This site says it arrived at the gate at 12:01

Which means the flight landed before that...
Plane LANDED at 12PM which was 7AM HI time - but the incident happened before 7AM. So if the incident happened at 6:30ish HI time, he was notified sometime AFTER 9AM. Around 3 hours, if not more.
The FBI met the flight. Passengers weren't off the plane until 4:30 after being interviewed by the FBI.
Posted by Wild Thing at December 26, 2009 02:50 AM
---
Comments
By not telling Obama for 3 hours, he was unable to issue an immediate statement that it wasn't an act of terrorism.
Posted by: BobF at December 26, 2009 07:55 AM
---
This is an outrage! Once again he and his henchmen have put this country at extreme risk by not keeping us informed, and by not setting the course for fighting terrorism FIRST - his primary job!!! The terrorists are doing what they like to do - pick pick away at our people and freedom. Do we need to sent this jerk the long list of over 20 years of attacks?? His henchmen serve as cover for him so that he will not make a mistake in the early mins. These slovenly followers made it THEIR decision as to when the American people should be informed. Therefore all he can do is react which is all he ever does. He OWNS NO DECISION, he is merely a reactor. As far as I am concerned because he shows no inclination to protect the citizens for which he represents this is impeachable behavior.
Posted by: jan at December 26, 2009 08:18 AM
---
Once again the current occupant of the White House,(I cannot be moved to call him anything else), and his minions have proven their inability to react to any situation, in a timely manner.
The riots in Iran, the request for increased troop levels in Afghanistan, the Fort Hood massacre, just to name a few.
When it comes to reshaping the face of America, through Socialist thought and Legislation, things cannot be done quickly enough.
11/2010 and 11/2012 will be very interesting. We will find out then if enough people are paying attention, and care enough to take back their country.

Posted by: Sean at December 26, 2009 12:04 PM
---
He is not my President!!!
Posted by: Jack at December 26, 2009 02:03 PM
---
They didn't tell him for 3 hours because they wanted to get ahead of the investigation so they knew exactly what it was, then obama couldn't call it terrorism.
Posted by: Mark at December 26, 2009 05:44 PM
---
Posted by: Wild Thing at December 26, 2009 07:33 PM
---
Jan, you're so right..."His henchmen serve as cover for him".
Posted by: Wild Thing at December 26, 2009 07:34 PM
---
And as this terrorist was led from the plane I'm quite sure he was read his rights and unless he likes to hear himself talk little information will be gained from this jihadist. I wish Bush's CIA could get their hands on him just for a few hours and we would know what he had for lunch 3 weeks ago.
Posted by: Ron Russell at December 26, 2009 07:36 PM
---
Sean, I agree so much. They are as much a part of
the danger in our country as the terrorist is
when they do not care to stay on alert, do their
jobs and their hate for our country is not that
much different from Obama and his minions and the terrorists.
Posted by: Wild Thing at December 26, 2009 07:37 PM
---
Jack, DITTO that big time.
Posted by: Wild Thing at December 26, 2009 07:39 PM
---
Mark, yes he reallly hates to say even one thing
against his Muslim brothers. grrrrrrrrr
Posted by: Wild Thing at December 26, 2009 07:49 PM
---
Ron, oh that would be GREAT.
Posted by: Wild Thing at December 26, 2009 07:50 PM
---
Give Obamanation a break because anybody can mosey into the White House these days, and the lunes on the left don't realize that Hawaiian Pacific Time is FIVE HOURS behind the DC CCCP Time Zone!
Posted by: darthcrUSAderworldtour07 at December 27, 2009 10:30 AM
---