« God and Country .....Something Foreign to Obama and His Ilk! | Main | Day One: How ObamaCare Will Alienate Americans »
December 22, 2009
Obama The Cat Is Confronted ~ Hysterical Video
Obama the cat discovers he's not so popular around the neighborhood anymore.
.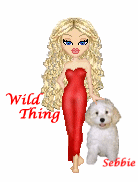 Wild Thing comment.........
ROTFLMAO!
The lines:
I AM a death panel!
SARAH PALIN SAID SO!
made me LOL.

OMG FUNNIEST YOUTUBE VIDEO EVER!!! "Ill show you what a single payer healthcare system looks like" LOL LOL that cat was HILARIOUS!
And "I wee-wee'd up...." LOL!
LOL whiloe watching this I had the sound up and my own cat Missy was soooiooo curious, like what the heck is going on. hahahaha
Posted by Wild Thing at December 22, 2009 03:55 AM
---
Comments
Funny! That yellow cat is about as upset about the other cat as I am about obama's health care plan.
Posted by: TomR at December 22, 2009 11:15 AM
---
Now that's tellin' 'im!!!
Posted by: Jack at December 22, 2009 02:43 PM
---
I saw the same thing yesterday in my carport, but in mine the black and white cat had the bluff. I like yours better with the black and white cat backing down. I'm just talking about the color of the cats and not of the President of the United States who never mentions such things.
Posted by: Ron Russell at December 22, 2009 04:51 PM
---
Thank you so much for watching it,
I thought it was cute and great
dialogue with it, it had me laughing.
Posted by: Wild Thing at December 22, 2009 11:59 PM
---