« ~ Happy Birthday RAC ~ | Main | Apache Engage 3 Terrorists in Iraq »
October 05, 2009
Obama As CIC Is Dangerous For Troops
WASHINGTON
By openly declaring their views on the Afghan war, US military leaders have placed President Barack Obama in a bind as he faces a fraught decision over the troubled US-led mission.
Obama has refused to quickly approve a request from his commanders for a major troop build-up in Afghanistan, insisting first on a full vetting of the current strategy.
But while a war council takes place behind closed doors at the White House, top military officers have made no secret of their view that without a vast ground force, the Afghan mission could end in failure.
If Obama chooses to change course in Afghanistan or decline a request for large numbers of troops, he will be rejecting the advice of the US military, raising the political stakes.
Commentators on the left say the military ought to keep its advice private without trying to influence public debate, with New York Times columnist Frank Rich accusing the generals of an attempt to "try to lock him (Obama) in" on Afghanistan.
Drawing on blood-soaked experience in Iraq, military commanders now fervently embrace counter-insurgency doctrine, which calls for large numbers of troops providing security and winning the trust of the local population.
Amid rising casualties and a spreading insurgency, skeptics in Congress and the White House have floated proposals to freeze or even reduce the 65,000-strong force.
"You can't hope to contain the fire by letting just half the building burn," McChrystal told Newsweek.
Top US military officer Admiral Mike Mullen and the head of the regional Central Command, General David Petraeus, have publicly endorsed the manpower-intensive strategy set out in a report by McChrystal.
The heated debate over war strategy mostly pits hawks on the right demanding Obama promptly endorse the commander's request for more troops against voices on the left who raise the specter of a quagmire akin to Vietnam.

The British Foreign Secretary David Miliband told Obama to back your generals and send more troops to Afghanistan.
Back your general and send more troops, David Miliband urges Barack Obama
David Miliband urged President Obama to embrace a renewed "hearts and minds" strategy in Afghanistan as ministers indicated that they would not send more British troops unless the US adopted such an approach.
The Foreign Secretary did not mention America by name but called on every government in the coalition to back troops, aid workers and diplomats in support of a clear plan. "We came into this together. We see it through — together," he told the Labour conference in Brighton.
His words reflect a growing concern in the Government over Mr Obama's apparent reluctance to garner political consent for a troop "surge", which commanders say is needed to build up the Afghan Army and defeat the Taleban insurgency. General Stanley McChrystal, the top commander in Afghanistan, wants a revamped counter-insurgency — more forces on the ground engaging civilians and persuading the Taleban to switch sides — as opposed to a counter-terrorism strategy focused on al-Qaeda — reducing troop numbers and attacking militants mostly with drone missile strikes.
General McChrystal, speaking in London at the International Institute for Strategic Studies, said that the campaign had been underresourced in the past. "The situation is serious — and I choose that word very, very carefully.


Army chief warns of 'terrifying prospect' of failure in Afghanistan
The head of the British Army, General Sir David Richards, has issued a wake-up call to the public by warning of the "terrifying prospect" of a defeat in Afghanistan.
In an unprecedented intervention, the chief of the general staff described the conflict as "this generation's war" and added that failure by Nato would have an "intoxicating effect" on militant Islam.
In his first interview as the head of the Army, Sir David told The Sunday Telegraph that if Britain and Nato failed in Afghanistan the risks to the western world would be "enormous" and "unimaginable".
The general's intervention comes at a crucial time, with the US General in charge of operations in Afghanistan calling for more troops to be sent to the country to fight the Taliban.
He said: "If al-Qaeda and the Taliban believe they have defeated us – what next? Would they stop at Afghanistan? Pakistan is clearly a tempting target not least because of the fact that it is a nuclear-weaponed state and that is a terrifying prospect. Even if only a few of those (nuclear) weapons fell into their hands, believe me they would use them. The recent airlines plot has reminded us that there are people out there who would happily blow all of us up."
At home, the Government has come under increasing pressure for the way it has handled the war, with critics saying the armed forces have been under-resourced.

Obama's National Security Advisor publicly undercuts the general Obama selected for Afghanistan
Obama's National Security Adviser James L. Jones suggested Sunday that the public campaign being conducted by the U.S. commander in Afghanistan on behalf of his war strategy is complicating the internal White House review now underway, saying that "it is better for military advice to come up through the chain of command."
Gen. Stanley A. McChrystal, who commands the 100,000 U.S. and international forces in Afghanistan, warned bluntly last week in a London speech that a strategy for defeating the Taliban narrower than the one he is advocating would be ineffective and "short-sighted." The comments effectively rejected a policy option that senior White House officials, including Vice President Biden, are seriously considering nearly eight years after the U.S. invasion.

SEND MORE SOLDIERS, FURIOUS FRONTLINE TROOPS TELL MINISTER
MILITARY anger boiled over last night after Defence Secretary Bob Ainsworth rebuffed a plea from front-line soldiers for immediate reinforcements in Afghanistan.
Mr Ainsworth had asked soldiers who have just endured a gruelling and bloody six-month tour what they needed. Without hesitation he was told: "More troops".
But the Defence Secretary – in Afghanistan with Home Secretary Alan Johnson, ironically to boost morale – merely replied that reinforcements would "take time".
Staff Sgt Kim Hughes, who will shortly return to his family in Shropshire, said: "It's been a ridiculously busy, ridiculously hard tour. We have lost two guys.
"Clearly more troops are needed on the ground, but then the same could be said for equipment."
British troops complain that they can take ground from the Taliban but do not have enough men to hold it. They have to keep retaking areas over and over again, increasing the risk of casualties.
.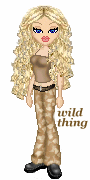 Wild Thing's comment.......

"Commentators on the left say the military ought to keep its advice private without trying to influence public debate, with New York Times columnist Frank Rich accusing the generals of an attempt to "try to lock him (Obama) in" on Afghanistan."
OMG what a vile horrible, thing to say about our military. Whoever these "Commentators" are hell has a place for these kind of people and I wish they could go there NOW!
And the crap ROE do not help matters one bit. Obama wants to parley with the enemy and bow to them instead of making life painful for them. Our brave people fight with their hands chained behind their back ALL BECAUSE OF OBAMA'S rules of engagement.
My blood is boiling how angry I am with Obama and anyone in our government that think they know better then our troops how to fight a war, how to man it and provide equipment. They want death of our troops NOT the enemy.
God protect these brave man and women.
Posted by Wild Thing at October 5, 2009 06:50 AM
---
Comments
In the view of this Old Retired Petty Officer. As CinC, obambozo is severly lacking in, everything. Hell, I have a hard enough time giving him any creedence as a man, much less as CinC.
As RAC and some of the other members of Chrissie's online family, we have put up with men similar to obambozo, Carter being my worst ever. I was in the Training Command in Texas and an A6 squadron aboard Ranger during that shit-for-brains hostage crisis in the Arabian Sea.
Posted by: Glenn M. Cassel AMH1(AW) USN Retired at October 5, 2009 09:28 AM
---
The picture that accompanys this article could not have been more to the point.
This war is turning into another Vietnam, with the politicians calling the shots.
Any leader worth his salt listens to his experienced advisers and acts upon their recomendations. Pres. Bush did this for 8 years, and kept the terrorists at bay, and our Country safe. This has been proven to be true, time and again.
This Fraud that we have as a President, has no military experience, and is listening to the Commentators rather than the General, he himself put in charge. He is so concerned about his own image, and how it will be effected by his decisions, that the fact that others are put in peril, becomes insignificant.
The sweetest words that any soldier can hear and the best feeling that he can have is, "I've got your back".
The troops in the field in Afghanistan, Iraq, and other theaters, certainly do not get this from their CIC.
Posted by: SEAN. at October 5, 2009 11:19 AM
---
To obama, the wars are a personal inconvience. If they cannot be used as campaign rhetoric then they are a hassle to him. I don't know how much obama knows of history. He might want to study the Vietnam War and see how it brought down LBJ, another inept, crooked and indecisive president.
Posted by: TomR at October 5, 2009 02:11 PM
---
Truman fired MacArthur for just such behavior as McChrystal's. The General is very near retirement.
Posted by: horace at October 5, 2009 03:35 PM
---
Obama is not weak, lazy, or naive, he is evil towards US. Images that suits him better than the hammock are:
-- The Traitor From Within
-- Dr. Jekyll And Mister Hyde
-- The Juvenile Evil
PS: Obama is essentially against all arms, and defense - it goes totally against his fantasy world, due to the fact that he and his supporters believes that arms, and defense is morally wrong - it isn´t - therefore he and the whole Obama administration can´t handle anything adult, i.e. defense policies, and especially to defend US against her known adversaries, Islamic Terrorism, AQ/Taliban, Iran, North Korea, China, and Russia. (Obama is a failure since January 20, 2009, 12 Noon ET.)
Posted by: Anon at October 5, 2009 05:12 PM
---
Dear G_d in heaven, why has Obama not been removed/eliminated as a "pustule" leach?
I removed two wood ticks from my grandson this morning. I took them outside and let them loose, to live another day. I would NOT take Obama outside...to turn him loose, unless the dogs needed to be fed.
Hey, Obama...come to Texas and meet my dogs. You might not like them; they are "real man" kind of dogs. (they would like you, I'M SURE)
Posted by: SSgt Steve at October 5, 2009 06:11 PM
---
Great image---while Obama slept.... Obama needs to get his as...s in gear and jump in with both feet in Afghanistan. War is not a game, but its beginning to look as Obama thinks it is. Men are dying in the field as Obama is splitting the baby while trying to please everyone here--right and left.
Posted by: Ron Russell at October 5, 2009 07:05 PM
---
Thank you everyone, your input means a lot.
This really is beyond horrible what Obama
is doing and not doing that he should.
Posted by: Wild Thing at October 5, 2009 11:59 PM
---
Posted by: Anon at October 6, 2009 12:43 AM
---