« Jack Webb Dragnet The D.I. Rare Extended Movie Trailer | Main | "No guarantee taxes won't go up" says Geithner and Greenspan »
August 03, 2009
Friends of American Lake Veterans Golf Course 2009
American Lake Veterans Golf Course in Lakewood, WA is a special place. It is a volunteer run golf course that has been upgraded and is being revamped by the efforts of a non-profit called Friends of American Lake with donations from businesses and individuals, and from grants. Most recently, they have received a 9-hole golf course design from Jack Nicklaus Design. Jack shares about how privileged he feels about being able to contribute to in this video.
Since 1932, the American Lake Veterans Golf Course has been a refuge for thousands of veterans like Laws after it first went into operation in conjunction with the VA hospital across the street. Carved out of an old orchard and through an old stand of Douglas firs west of American Lake, the course originally was dedicated to providing golf to soldiers with disabilities as part of their rehabilitation and treatment programs.
That's still its mission today, as Laws can attest, and it's a mission that comes from a labor of love and devotion -- and the dedication of a battalion of volunteers.
The volunteer veterans, most of them in their 70s, realized that the younger veterans would need to have a place to rest and recuperate. This course, which is adjacent to the American Lake Veterans Hospital, has been successfully encouraging young veterans through participation in golf.
The course has been designed to accommodate solo riders, a specially equipped golf cart for handicapped players. Improvements now provide covered areas for gatherings and a covered driving range, which is crucial in the Washington weather.
To volunteer or make a donation, contact Friends of American Lake Veterans Golf Course, 10101 Cedrona St. SW, Lakewood, WA, 98498. Tel.: 253-584-6808
.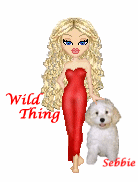 Wild Thing's comment.........
I love this, and it is so important. I wish they had these in every State. Thank God for our Veterans, our country would be nothing without them.

.

....Thank you Jack for sending this to me.

United States Army
1965-1971
Army Combat Engineers
Quang Tri & Chu Lai '68 -'69
67-69

Jack's blog is Conservative Insurgent

Posted by Wild Thing at August 3, 2009 05:47 AM
---
Comments
Thanks WT.
I don't play golf, wouldn't know which end of a club to pick up, but every time I go over there the course has people out playing. It's a bit too far for hospital inpatients to travel in their wheelchairs but those that are ambulatory are out and about in good weather.
The flick doesn't mention it but the American Lake Veterans Facility was built in 1924 for WWI vets, it is on Ft. Lewis property and it has served veterans from WWI up to today's wars and their dependents. As I mentioned to WT, I both hate and love going over there, it reminds me that we are but humble mortals and it's a fairly long drive for me too.
Posted by: Jack at August 3, 2009 11:56 AM
---
I tried to play that game but wound up wrapping clubs around trees more than I did hitting the ball. After months of frustration just gave it up I was running out of clubs.
But the idea that it is there for the Veterans is just great should be more events and places for them to go, lord knows they deserve it.
Posted by: Mark at August 3, 2009 06:54 PM
---
Jack, thanks for the added information.
I am very impressed they have something
like this.
Posted by: Wild Thing at August 4, 2009 12:28 AM
---
Mark, that made me laugh, thank you.
It is a frustrating game.
Posted by: Wild Thing at August 4, 2009 12:32 AM
---