« Shepard Smith vs. Actor Jack Nicholson on Torture | Main | Update: McCain and Senate Select Committee on POW and MIA »
April 28, 2009
Pontiac: R.I.P.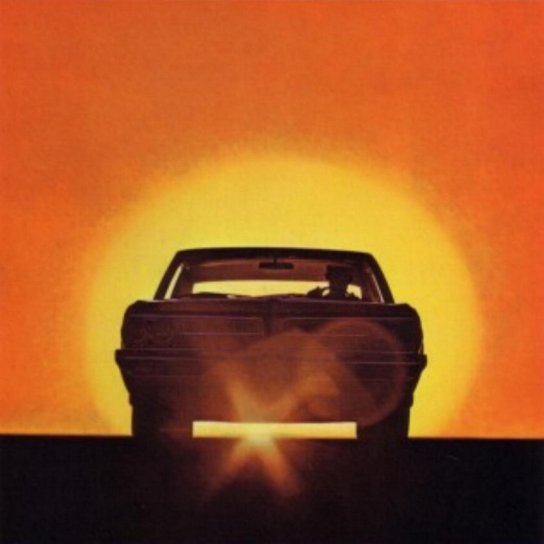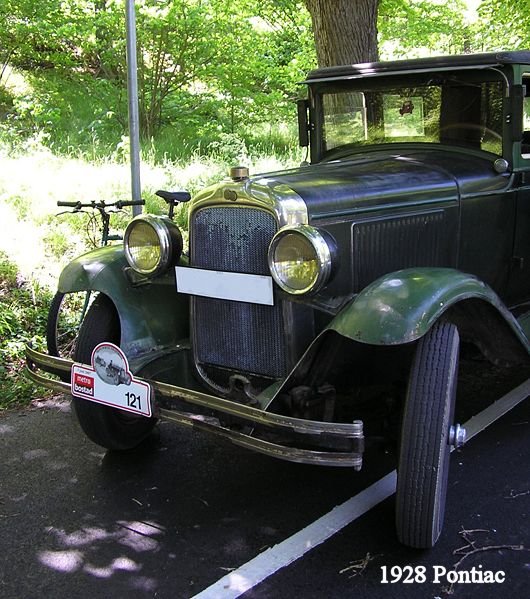 Pontiac -- in business since 1926 -- became a symbol of American muscle cars with Hollywood's glorification of it in the movie "Smokey and the Bandit" and the television show "Night Rider."
Pontiac is a brand of automobiles produced from 1926 till current, and sold in the United States, Canada and Mexico by General Motors (GM), marketed as an "athletic" brand specializing in mainstream performance vehicles.
The Pontiac name was first used in 1906 by the Pontiac Spring & Wagon Works. The name was taken from Chief Pontiac, an American Indian chief who led an unsuccessful uprising against the British shortly after the French and Indian War.
The Oakland Motor Company and Pontiac Spring & Wagon Works Company merged in November 1908 under the name of the Oakland Motor Car Company.
The operations of both companies were joined together in Pontiac, Michigan (of Oakland County) to build the Cartercar. General Motors in 1909 purchased Oakland. General Motors' first Pontiac was conceived of as an affordable six cylinder intending to compete in the more inexpensive four cylinder model range. Within months of its introduction, Pontiac was outselling Oakland.
As a result of Pontiac's sales rising while Oakland's sales were declining, Pontiac became the only companion marque to survive its parent, with Oakland ceasing production in 1932.

.

.
CLICK to play VIDEO ~ Pontiac GTO's to the tune of "Little GTO" by Ronnie and the Daytonas

GM pulls the plug on a brand credited with originating the muscle car.
CNN ....for entire article
GM CEO Fritz Henderson announced that Pontiac will be shut down indefinitely.
Pontiac is scheduled to be shut down next year after inventories are eventually cleared. This news comes as a surprise to many analysts who know that Pontiac was GM's third best selling make. Other GM subsidiaries like Saturn, Saab, and Hummer are also on the razors edge as they too may be downsized or closed completely. The reason why Pontiac was chosen for the axe was due to profitability concerns. Pontiac was not making GM a substantial enough profit.
21,000 jobs are expected to be cut in the coming months when the company closes its doors. Pontiac was introduced by GM in 1927 with the Pontiac Chief and has been a symbol of power ever since.
CLICK TO PLAY VIDEO ~ This is a generic spot for Pontiac's whole 1987 auto line with the "we build excitement" jingle.

.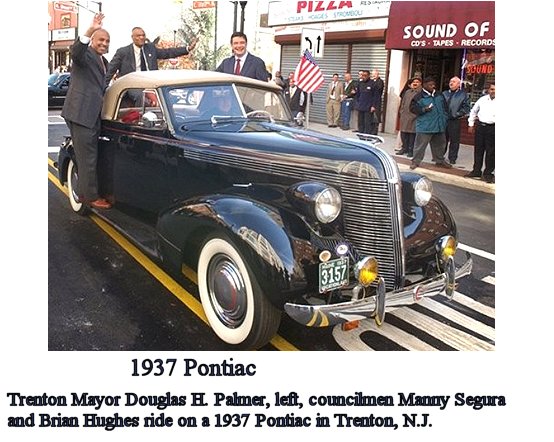 .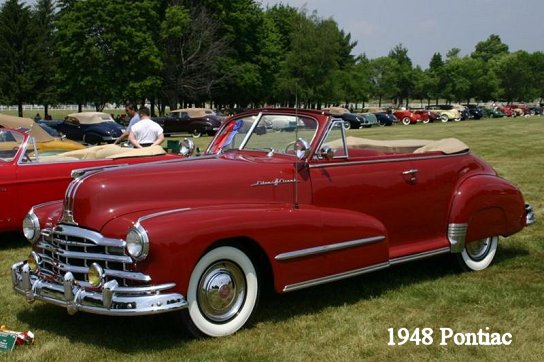 .

.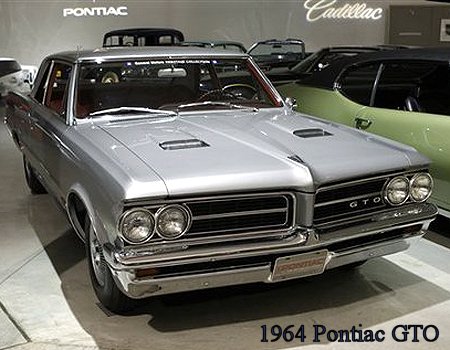 .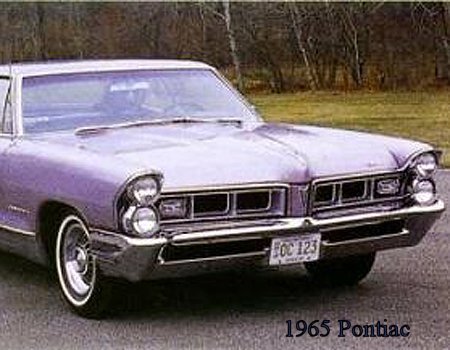 .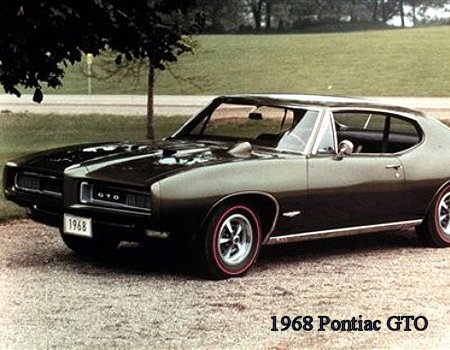 .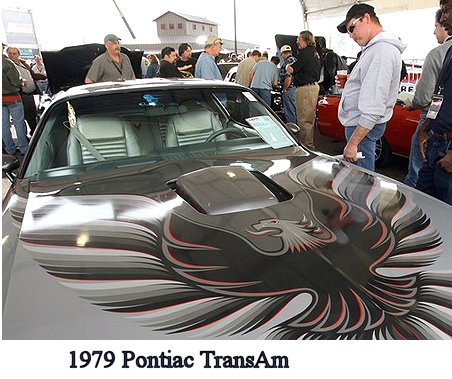 .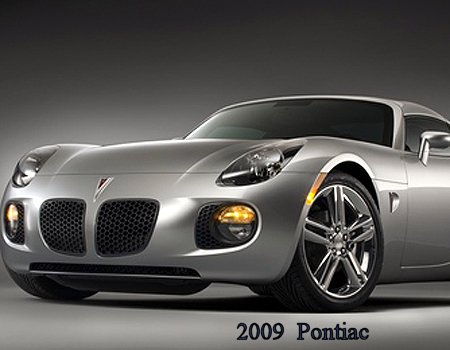 .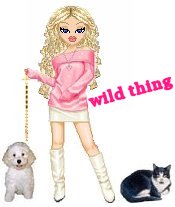 Wild Thing's comment......
This is just sad! Killed by the UAW and liberalism especially Obama and Pelosi/Reid's NO Energy Policy. No drilling, no shale oil, no coal diesel, no nothing.
Didn't HO-bama call the shots here, making him the first US president in history to kill an American car brand?

....Thank you Mark for sending this to me.


Mark
3rd Mar.Div. 1st Battalion 9th Marine Regiment
1/9 Marines aka The Walking Dead
VN 66-67


Posted by Wild Thing at April 28, 2009 05:55 AM
---
Comments
How many more will follow? How much will it take for Obama's sheeple to wake up? I guess their will be two classes following the POS. Thos that are totally dependent on his government and those that are "leading" with him.
Bob A.
Posted by: Bob A at April 28, 2009 07:19 AM
---
The Trans Am of Smokey and the Bandit was the furthest thing away from a muscle car one can get. I owned a 77 Trans Am and although I loved the car, it was no muscle car. Mid 15's in the quarter mile and 0-60 in 7.5 seconds doesn't make a muscle car. The last few years of Trans Am produced were definitely muscle cars on steroids and the new G-8 is too. With Detroit back in the real muscle car business, it's a shame to see Pontiac go away.
For those who like muscle cars, here's a shootout between the 2010 Camaro, Challenger, and Mustang; made me drool all over my keyboard.
Posted by: BobF at April 28, 2009 09:01 AM
---
I can't buy that BobF, this is recent. When Chrysler came out with the 440-6pak There wasn't a chevy that could come close. These cars off the assembly line, turned 11.50s at 111.5 mph in the quarter
"The 440 was the quintessential street piece and had been markedly improved for '68, what with a new Carter AVS jug replacing 1967's smallish AFB. The Hemi had been tuned-up, as well, for '68, receiving a warmer bumpstick grind. What could Chrysler possibly do for an encore?
The planners apparently had one mid-year trick up their sleeves: a special street racer option package for the 440 B-cars. What'd they do? Simple. They went to California and ordered a mess of Edelbrock hi-rise aluminum intakes cast for triple-deuce carburetion. They ordered a trio of Holley's best centerhung-float 2300 deuces, totalling 1,200 cfm. In the best Chrysler tradition, the whole setup was, of course, properly engineered. The carbs were each equidistant from their respective ports, so no cylinders were in danger of going lean. This permitted center-carb jetting, which, if driven sanely (but who could?), might even have delivered passable gas mileage."...All that was needed was a short trip to the air-port buy a couple of gallons of 106 octane and you were off to the races.
But that was then when one Car maker was trying to out Muscle the other guy. Now they try to out bore the other.
Richard Petty didn't become known as the King by driving Chevys it was all Dodges. the 426 Hemi was king then, til NASCAR change the rules to a small block no greater than a 350 which should have set Chevy up but Dodge was super competitive in the small block too. Chrysler had a patent on the Hemispherical Head and nobody could touch them.
Alas, those days are history thanks to the environmentalist whackos. Now they are trying to race electric cars. When the race is over all that was needed was a fill up now you have to wait 8 hours for your battery to recharge.

Posted by: Mark at April 28, 2009 10:34 AM
---
I never owned a Pontiac, but lots of friends did. They were especially popular in the 50's and 60's as they had a degree of elegance and fancy interiors and were much cheaper than Cads.
Government got into regulating the auto industry in the early 70's. If the government regulated anything it should have been the unions. As a result of government and unions we are now seeing the demise of one of the greatest industries the world has experienced, the American auto industry.
Posted by: TomR at April 28, 2009 11:46 AM
---
GM management is just as stupid as the unions.
Posted by: Odin at April 28, 2009 12:33 PM
---
Ford is looking smarter all of the time.
Wait until the stiffed bond holders start contesting this in court. I see this forest of bobing and weaving but I do not see a leg for Obama leagally to stand on.
Posted by: Avitar at April 28, 2009 02:07 PM
---
Mark, I was talking about the 77 Trans Am in the article posted, not the MOPAR 440+6.
My dad saved every Car Craft, Motor Trend, Hot Rod, and Super Stock magazine I bought between 69-72. He gave them to me about 10 years ago. Looking back thorough those magazines, very few of the muscle cars would run 13 second quarter mile times off the showroom floor. Granted, tires were a big hindrance, especially for the big blocks.
I've owned muscle cars of past: 68 Charger 383-4bbl and a 70 Cornet Super Bee. I'll tell you this from experience, my 2002 Mustang GT with its 281 cuin engine will walk away from both of them in factory stock configuration. But, with a few bolt-on's and a proper tune MOPAR's would eat it alive.
Posted by: BobF at April 28, 2009 02:54 PM
---
Mark, the link below if from Car Life Magazine which had a reputation that was feared by the auto manufactures. They would get an actual showroom car and test it, rather than request one from the factory, which in about all cases would be dyno-tuned before turning it over. The quarter mile times are real eye openers.
http://i129.photobucket.com/albums/p236/bob55_photos/Rdtest.jpg
Posted by: BobF at April 28, 2009 03:03 PM
---
BobF, yes I know you were talking late models. I looked at the video and was disappointed it was with the newer models. Chevy always got the popular vote but Mopar did run. And so did the Shelby GT series, but I was always especially fond of the 426 cid Hemi. But a better by off the show room floor was in mid 68 and 69. That generated the best competition of all the car makers.
And now you can't even get into the airport with the idea of buying gasoline.
Posted by: Mark at April 28, 2009 03:54 PM
---
Mark, I've always loved them older MOPARS. 71 was the last year of any of the good Muscle Cars. I work with a guy who has a 66 Shelby GT350 and 68 Camaro Z-28. He had a 67 Shelby GT500 but sold it to the place at the link below. If you want to drool over some old Detroit Muscle, check this link out. Look at both current inventory and sold cars.
The owner of this sold his business and started this one as a hobby, never expecting to make any money at it...boy, was he wrong.
Posted by: BobF at April 28, 2009 09:31 PM
---
This weekend I passed/was passed by an early 70's Trans Am. With "Antique Auto" tags.
Then Depression set in.
Posted by: Rick at April 29, 2009 12:12 AM
---
Thank you everyone so much for your input
and discussion about this.
Posted by: Wild Thing at April 29, 2009 12:19 AM
---