« Military Concerned About Constitution Being Honored | Main | Taxpayers Clearing House Prize Patrol »
February 25, 2009
Soldier's Question Eligibility of President's Authority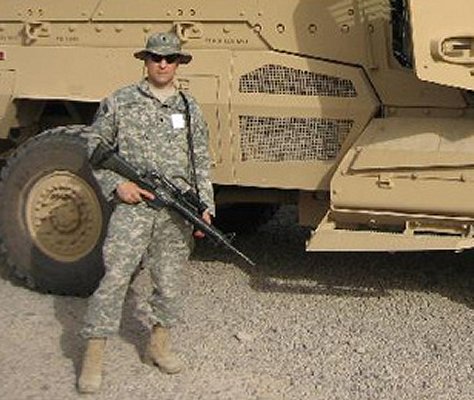 Lieutenant Scott Easterling

Soldier questions eligibility, doubts president's authority
'As an officer, my sworn oath to support and defend our Constitution requires this'
By Bob Unruh
A U.S. soldier on active duty in Iraq has called President Obama an "impostor" in a statement in which he affirmed plans to join as plaintiff in a challenge to Obama's eligibility to be commander in chief.
The statement was publicized by California attorney Orly Taitz who, along with her DefendOurFreedom.us Foundation, is working on a series of legal cases seeking to uncover Obama's birth records and other documents that would reveal whether he meets the requirements of the U.S. Constitution.
"As an active-duty officer in the United States Army, I have grave concerns about the constitutional eligibility of Barack Hussein Obama to hold the office of president of the United States," wrote Scott Easterling in a "to-whom-it-may-concern" letter.
Obama "has absolutely refused to provide to the American public his original birth certificate, as well as other documents which may prove or disprove his eligibility," Easterling wrote. "In fact, he has fought every attempt made by concerned citizens in their effort to force him to do so."
Taitz told WND she had advised Easterling to obtain legal counsel before making any statements regarding the commander-in-chief, but he insisted on moving forward. His contention is that as an active member of the U.S. military, he is required to follow orders from a sitting president, and he needs – on pain of court-martial – to know that Obama is eligible.
Easterling said he joined the Army at age 40 after working in Iraq as a contractor.
"I chose to work … to support my troops and then left that lucrative position when the Army raised its maximum enlistment age to 40. Upon completion of basic training, I entered Officer Candidate School and commissioned as a 2LT in August 2007. After completing the subsequent basic officer leadership courses, I was assigned to Ft. Knox and shortly thereafter deployed to Balad, Iraq," he wrote.
"I implore all service-members and citizens to contact their senators and representatives and demand that they require Mr. Obama prove his eligibility. Our Constitution and our great nation must not be allowed to be disgraced," he wrote.
Taitz said Easterling is among the plaintiffs she is assembling for a new legal action over Obama's eligibility. Others include a list of state lawmakers who also would be required in their official position to follow orders of the president.
"My conviction is such that I am compelled to join Dr. Orly Taitz's lawsuit, as a plaintiff, against Mr. Obama. As a citizen, it pains me to do this, but as an officer, my sworn oath to support and defend our Constitution requires this action," he said.

2nd U.S. soldier in Iraq challenges eligibility
Says issue could decide if 'we are a Constitutional Republic'
Another U.S. soldier on active duty in Iraq is joining a challenge to President Obama's eligibility to be commander-in-chief, citing WND's report on 1st Lt. Scott Easterling, who has agreed to be a plaintiff in a lawsuit over the issue, as his inspiration.
"I was inspired by 1LT Easterling's story and am writing you to inform you that I would like to be added as a plaintiff against Obama as well if you feel it would help your case," the soldier, identified for this report only as a reservist now on active duty in Iraq.
His letter was directed to California attorney Orly Taitz who, along with her DefendOurFreedom.
The second soldier wrote, "I am an Army reservist who was activated last August and am currently serving with a military police battalion in Camp Bucca, Iraq. I will be here until at least June 2009."
He continued, "When I enlisted last year I had to show my birth certificate, as well as my driver's license, high school diploma, college transcripts, social security card; I also filled out loads of paperwork to include listing the names, addresses and phone numbers of my family members and had to answer any questions regarding foreign travel.
"I think it is reasonable for Obama to prove his citizenship status thus certifying his eligibility. I too raised my right hand and swore an oath to defend the Constitution of the United States," he told Taitz. "I believe the case you are filing could very well determine if we are in fact a Constitutional Republic or a nation of mob rule. I would be honored to be a part of your efforts."
Perhaps anticipating a wave of outrage from Obama supporters, he asked that he be given no "unnecessary publicity," although his name eventually would become public when a case is filed.
Taitz told WND she was making contingency plans that could include her travel to Iraq should a military case be brought against the soldiers who are speaking their minds about Obama.
"I told him if there is any prosecution, he can get in touch with me. I would even fly to Iraq and work with the attorney there to provide his defense," she told WND.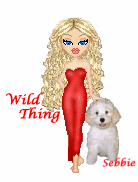 Wild Thing's comment.........

Our neighbors son is a Marine and his Mom told us a couple of weeks ago that he told her Obama is not his boos and that he is a fraud. He also indicated that there are many many more who hold the same sentiment.
To my understanding it works like this, a soldier expected to follow the lawful orders of the leadership does have the standing to demand to know if that leader is legitimate.
This officer is saying he doesn't believe he is and wants proof before he obeys any of his orders, and he didn't use contemptuous words against the President. He merely says he wants proof. It is his right to demand proof that the orders he is required to obey are legitimate. The Army may not see it that way but if enough officers get behind him something will have to be done and that something is for Obama to show his vault copy.
Our military personnel know they have pledged an oath "to defend THE CONSTITUTION," and not a Government, a President, or any other entity.

....Thank you Mark for sending this to me.

Mark
3rd Mar.Div. 1st Battalion 9th Marine Regiment
1/9 Marines aka The Walking Dead
VN 66-67


Posted by Wild Thing at February 25, 2009 06:50 AM
---
Comments
Yeah, these soldiers are risking everything. But like our founding fathers they too risked everything. They put it all on the line for an idea of a Republic, an idea, they risked their homes, fortune and whatever other worldly goods they had, without even knowing how the end result would come out. Obama being the vindictive bastard he is would problbly have them locked up for a long time. 'How dare they question the messiah'.
Lets hope a lot more soldiers come forward and participate in this. For sure there is strenght in numbers.
Posted by: Mark at February 25, 2009 07:20 AM
---
Thank's WT for posting this. I will do a short excerpt and link back for the entire post and include the other military/anti-obama posts. The more we can get this out the better.
Yes Mark I agree and there is strength in numbers. The higher uop the rungs on the military ladder the better.
Bob A.
Posted by: Bob A at February 25, 2009 07:51 AM
---
Proudly served in the active duty US Luftwaffe from 1976-1997... Adored Reagan and Bush, but Carter and Clinton were weak dick scumbags!
$timulu$ Bill Clinton signed my USAF Honorable Retirement Certificate on 1 Nov 97 nd I haven't looked at it since! I turned the Obambi Address off my radio last night at work after only 30 seconds! Could not stomach him nor his spinful lies.
Posted by: darthcrUSAderworldtour07 at February 25, 2009 08:33 AM
---
BobA, look forward to your followup. darth, we didn't watch one goddamn minute but instead watched re-runs of NCIS.
Posted by: cuchieddie at February 25, 2009 10:05 AM
---
It is sickening how it has to be a professional peacekeeper to stand up and speak out when there isn't any spine left in Congress.
These troops are risking their careers by speaking up. I hope it's not futile and that they aren't burned by the media and their leadership.
Lord knows, I spent enough time raising hell during my military tenure over a breach of contract and terms of enlistment that were subsequently rewritten for the future generation of enlistees, a Congressional investigation later that went nowhere, William O'Douglas sat on the case until after the fact then dismissed it, he kept the retainer fee$$$. Both Congress and the Justice system failed us but they had rewrote the enlistment form in 1966. About 20 of us spent a week under house arrest at Ft. Lewis, allowed to prep for war but not allowed to leave the area for anything else, MP escorts to and from work until that Congressional charade was over. LBJ's handmaiden O'Douglas was one SOB I drank a toast of joy to at his death. The rest is history as we spent an honorable tour doing our jobs as formal guests of South Vietnam. LBJ and Ladybird made million$ off Sealand and war contracts, but conflicts of interest are part and parcel of corruption, Reid, Pelosi and Murtha are living examples as are Obama.
As volunteer soldiers we all sign a contract that obligates us to serve the specified length of service honorably, the military also has a written obligation, both are signatories to that contract and the enlistee takes an oath to uphold that commitment and the Constitution. LBJ broke that trust for a few of us under the terms of our pre 1966 contract. I took three oaths and signed three different contracts over the years and each contract was slightly different in text. But there is a thin line between objection and insubordination and resisting an unlawful order and we have all seen how well the Military leaders have covered the Haditha Marines and Lt. Patano. I'm well aware of the risks these troops are taking and don't mind keeping the government honest. Gelded Ford and Jimmy Carter cured me of being a soldier, the debacle in Iran was the last straw. This Marxist wants to strip our military and rely on the UN for our security. For references see Jimmy Carter's résumé.
Couldn't bear to watch the Communist potentate last night, only bits and pieces of his Marxist blather. Afterward, Bobby Jindal spoke what most of us see, feel and believe but he got a lukewarm reception from the critics at Fox. Then the rest of the night was spent in a slobbering repeat of potentate Husein. Makes a person wonder if there are any Americans left in the press or on capitol hill.
There are honorable segments of society. Thank you Marine for standing up!!!
Posted by: Jack at February 25, 2009 10:31 AM
---
We all know what these fine men and women are potentially sacrificing by coming forth and questioning the legitimacy of their leaders. Many are putting their careers on the line. How many civilians would do the same?
I don't have much, especially in todays economy but I will offer whatever financial help I can should any of these fine warriors need it.
HeHeHe....I did the same thing cuchieddie. NCIS is always much more entertaining than listening to "O" and his stupid minnions. Probably a ton more truth in the NCIS story than in "O"'s lies!!!
Posted by: John at February 25, 2009 10:59 AM
---
I'm old and nearly senile but I salute all the above writers. And I think the only thing keeping me out of the nursing home or nut house is three hours of NCIS on USA channel every weekday afternoon. Greatest TV series since China Beach. I grew up on rivers and lakes and then joined the Army. Go figure. Let me reincarnate as a sailor, please!
Posted by: horace at February 25, 2009 11:09 AM
---
As disgusting and inept as Zero-bama is, is there really any susbstance to these charges?
WorldNetDaily, although good for other news, make themselves look silly with stories like this.
Like it or not, Captain Bullshit is our president for now. Let's work to make that one term, of course. Or even impeach him if we can prove something really egregious (and I mean real treason, not an overblown sex scandal).
Posted by: Nick Byram at February 25, 2009 11:19 AM
---
The Federal Election Commission should require proof of elegability when processing the paper work when a candidate files to be on the ballot. I know that states have something to do with getting some one one the ballot, but come on, can't our federal government actually do something constructive?
Posted by: Odin at February 25, 2009 11:33 AM
---
But, GI's do swear in their oath to obey the orders of the President of the United States. But, that President has to be legitimate.
Darth, I too have Clinton's signature on my retirement certificate. My friend, Vilmar, a retired Chief, who also had Clinton's signature on his certificate sent it back to the Clinton White House with a letter stating he was embarrassed by Clinton's signature on something he spent virtually a lifetime earning.
Posted by: BobF at February 25, 2009 11:36 AM
---
Luv, luv, luv THESE MEN!!!
Posted by: BT in SA at February 25, 2009 11:47 AM
---
"A man whose goal is to become a leader is only as strong as the military that supports him; and, a military has the greatest power of all --to follow the orders of the man they wish. This is the power that fights fire with fire."
-------------------------by Unknown
Posted by: Jack B. Good at February 25, 2009 04:06 PM
---
Jack,
"It is sickening how it has to be a professional peacekeeper to stand up and speak out when there isn't any spine left in Congress.
These troops are risking their careers by speaking up. I hope it's not futile and that they aren't burned by the media and their leadership." It is up to all of us here to keep posting it and speaking out so that they don't get burned. We all have to work together and sends links back to one another to increase our exposure and get the message out.
BTW thanks for the e-mail shopping in TX, it was good. Keep'm coming.
Bob A.
Posted by: Bob A at February 25, 2009 05:03 PM
---
I wonder if I should do this, but I'd probably reprimanded so bad you'd be talking to an E-1 or lower or even worse I'd be court-martialed, probably.
Posted by: JohnE PFC U.S. Army at February 25, 2009 05:35 PM
---
They MIGHT listen to an officer, but not a Private. I know my place on the food chain.
Posted by: JohnE PFC U.S. Army at February 25, 2009 07:03 PM
---
john PFC U. S. Army,
Keep the faith and when the time is right for you to speak out you will know. Until then follow your conciouas and do what you signed in to do. Just know that you are not alone and there are many with you. just do your job and know that we all appreciate it.
Bob A.
Posted by: Bob A at February 25, 2009 07:23 PM
---
Can't one suppose that, with the Government Printing Office at his disposal, the POTUS-poser might be able to come up with a "genuine true copy of an original birth certificate" that would convince the lap-dog media by the time one of the lawsuits is acted upon?
Harry 'n AZ
Posted by: Harry Weisberger at March 3, 2009 12:50 AM
---