« Murtha Should Surrender The Right To Be Called A Marine | Main | Largest Troop Deployment from CT to Head to Afghanistan »
January 06, 2006
Pelosi: Iraq Not 'Major Front' in Terror War
Pelosi: Iraq Not 'Major Front' in Terror War
House Minority Leader Nancy Pelosi (D-Calif.) denounced President Bush's most recent statements on the War on Terrorism by saying the White House lacks "a real plan for success."

Pelosi, commenting via press release on Bush's Tuesday speech at the Pentagon, said "candor was not one of President Bush's New Year's resolutions."

The Calif. Democrat claims Bush diverted attention and resources from the war on terrorism to wage "his war of choice in Iraq," which Pelosi said, "removed the focus from Afghanistan and the real war on terror."

"Bush has allowed the Taliban and their al Qaeda (sic) allies to continue to attack our troops," Pelosi said. "President Bush also failed to admit that a lack of post-war planning in Iraq has allowed the insurgents to remain a threat nearly three years after the invasion."


As previously reported by NewsMax, Pelosi recently backed the proposal by Rep. John P. Murtha (D-Pa.) for a swift redeployment of U.S. forces from Iraq over six months, but other party leaders did not endorse it and House Minority Whip Steny H. Hoyer (D-Md.) publicly opposed her.
Pelosi opposed the war, arguing that Saddam Hussein posed no imminent threat to the United States.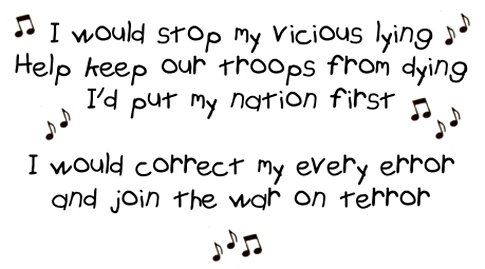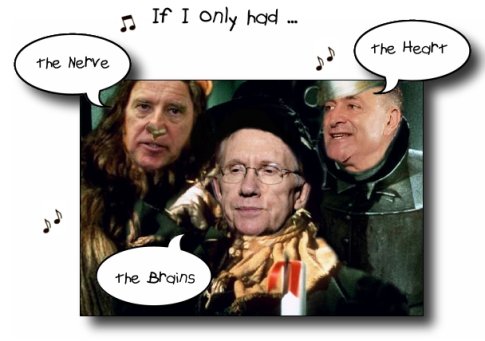 Posted by Wild Thing at January 6, 2006 12:44 AM
---
Trackback Pings
TrackBack URL for this entry:
http://www.theodoresworld.net/mt/mt-tb.cgi/195
Listed below are links to weblogs that reference Pelosi: Iraq Not 'Major Front' in Terror War:
» Wild Thang, You are the GREATEST! from Delftsman
Wild Thing is the best at Photoshop I've ever seen, as demonstrated by this little example I ripped off borrowed from her site:... [Read More]
Tracked on January 8, 2006 11:59 PM
---
Comments
Pelosi may be accidentally correct. In that, our most dangerous front in the War on Terror is Washington DC, Hollywood and the East Coast headquarters of the news media
Posted by: TomR at January 7, 2006 10:57 PM
---
Hi Tom, hahaha how funny that is too. Your right, she is talking about herself in the area you mentioned (Washington D.C.) good one.
Thank you so much.
Posted by: Wild Thing at January 8, 2006 12:24 AM
---
Post a comment