« Joe and his son Hunter Biden's Russia scandal | Main | Greg Gutfeld on the phony outrage over Trump's tax returns »
September 28, 2020
President Trump Delivers Remarks with the Lordstown Motors 2021 Endurance
President Trump Delivers Remarks with the Lordstown Motors 2021 Endurance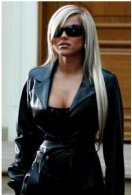 Wild Thing's comment.........

No more Fakes in the White House. TRUMP has set a high standard like our Founding Fathers. What a President! Trump really cares and loves America; so "we love you" . Love how this president supports American manufacturing and trades. Our President always points out the success of others!
God bless USA and Mr. President Donald J Trump for name of the Jesus Christ. Amen.
Posted by Wild Thing at September 28, 2020 10:12 AM
---
Trackback Pings
TrackBack URL for this entry:
http://www.theodoresworld.net/mt/mt-apples.cgi/19470
Comments
Post a comment