« Kayleigh McEnany hits back at criticism of Trump's debate performance. | Main | House Minority Leader Kevin McCarthy blames Pelosi for delaying additional CHINAvirus relief »
September 30, 2020
President Donald Trump in Duluth, MN
President Donald Trump in Duluth, MN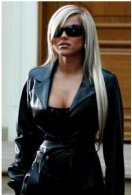 Wild Thing's comment........
Everybody Pray. Our country needs Prayer. Jesus Christ first always.
This is not some kind of game that you can turn off and on these are life issues this is serious vote straight red take the house and hold the Senate right down to your local government vote your life and your freedom depends upon it

President Trump won the debate against Chris Wallace and Joe Biden.
TRUMP 2020 is the only way

Posted by Wild Thing at September 30, 2020 09:54 PM
---
Trackback Pings
TrackBack URL for this entry:
http://www.theodoresworld.net/mt/mt-apples.cgi/19479
Comments
Post a comment