« Count Five and Die (1957) | Main | Kayleigh McEnany holds press briefing at White House | 8/4/2020 »
August 04, 2020
President Trump Participates in a Signing Ceremony for H.R. 1957 - The Great American Outdoors Act

President Trump Participates in a Signing Ceremony for H.R. 1957 - The Great American Outdoors Act

President Trump signed the Great American Outdoors Act into law yesterday, marking the most significant conservation achievement since the presidency of Teddy Roosevelt.
"The United States has among the cleanest air and water on Earth, and my administration is working every day to keep it that way," President Trump said. "We are proving that we can protect our treasured environment without bludgeoning our workers and crushing our businesses."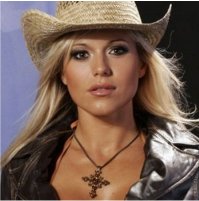 Wild Thing's comment............
President Trump, the multitasking President! It is always delightful to hear him speak! Praying for our great country and our great President! God Bless you, Sir, and God Bless, America!
Posted by Wild Thing at August 4, 2020 11:26 AM
---
Trackback Pings
TrackBack URL for this entry:
http://www.theodoresworld.net/mt/mt-apples.cgi/19306
Comments
Post a comment