« Sen Cotton on Nadler calling Antifa a 'myth,' bill taking on The 1619 Project | Main | Trey Gowdy tears into Jerry Nadler's handling of Barr hearing »
July 27, 2020
President Trump Participates in a Greeting with the Walking Marine, Terry Sharpe
President Trump Participates in a Greeting with the Walking Marine, Terry Sharpe
Terry Sharpe is planning his July 2020 Walk to raise awareness of the current Veteran suicide rate, which stands at 22 per day — the equivalent of one Veteran committing suicide every 65 minutes. In addition Terry hopes to bring attention to Veteran Hunger and Veteran Homelessness. Terry at age 69, will walk from Summerfield, NC to Washington, DC to bring attention to this terrible plight. That is a trip of 300 miles, some very hard miles, but Terry wants to bring attention to the Veteran's Issues. This will be the 6th year for Terry making his walk, and his 7th 300 mile walk (he did two in one year).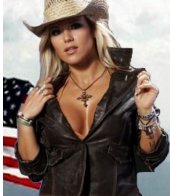 Wild Thing's comment...........

God Bless Terry Sharpe and his team walk for FREEDOM God Bless President Trump for meeting him! Donald J. Trump is the greatest President of all time.
Posted by Wild Thing at July 27, 2020 12:08 PM
---
Trackback Pings
TrackBack URL for this entry:
http://www.theodoresworld.net/mt/mt-apples.cgi/19281
Comments
President Trump has done more to help Veterans than any other President in the past 30 years.
The Enlisted men and women love Trump because he actually seeks out their opinions and advice and actually listens to them. That's why you see a lot of the senior brass unhappy with him. He actually overrode SecDef Mattis concerning ISIS after talking with field commanders and senior NCO's in Iraq...field commanders were correct in their assessments. Might be the reason Mattis is against him now.
Posted by: BobF at July 27, 2020 09:54 PM
---
Post a comment