« DARK DAY: House Republicans BLAST Democrats Over PARTISAN IMPEACHMENT | Main | President Donald J. Trump for President in 2020! HUGE YES!!! »
December 13, 2019
President Trump reacts to House Judiciary passing articles of impeachment
President Trump reacts to House Judiciary passing articles of impeachment
President Trump sits down with the president of Paraguay just hours after the Democrat-led House Judiciary committee completed its impeachment markup, sending the articles to the House floor.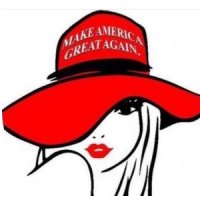 Wild Thing's comment........

It's Friday the 13th and the demonic Democrats are actively working for their Satan. One minute after the election they started impeachment, Trump has done NOTHING wrong. Donald J. Trump is the greatest President of all time, and he deserves to win 2020 by a landslide!
Posted by Wild Thing at December 13, 2019 12:15 PM
---
Trackback Pings
TrackBack URL for this entry:
http://www.theodoresworld.net/mt/mt-apples.cgi/18698
Comments
Post a comment