« "IMPEACHMENT JOKE: Jim Jordan GOES OFF On Democrats Push To Impeach President Trump | Main | Trey Gowdy to join Trump's legal team on impeachment inquiry »
October 08, 2019
Press Briefing with Acting Commissioner of Customs and Border Protection Mark Morgan
Press Briefing with Acting Commissioner of Customs and Border Protection Mark Morgan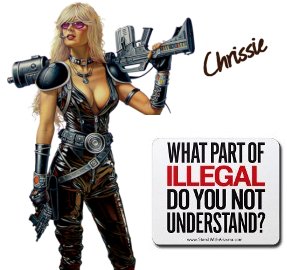 Wild Thing's comment........
Standing Strong for Protecting our Country and American Citizens. Thank you Border Patrol and All Law Enforcement! Trump 2020 and KAG!

I loved hearing this man discuss what is happening. The EVIL horrible America hating DEMOCRATS do not want to protect our country but Republicans FOR Trump do, Trump leads the way on this big time.
Posted by Wild Thing at October 8, 2019 02:38 PM
---
Trackback Pings
TrackBack URL for this entry:
http://www.theodoresworld.net/mt/mt-apples.cgi/18447
Comments
Post a comment