« Rep. Devin Nunes (R-CA) Sys Ukrainian whistleblower is no different than Russia hoax | Main | Actor Jon Voight blasts Democrats in epic defense of President Trump: 'This is WAR!' »
September 26, 2019
This so TRUE! "DEMOCRATS WANT CRIME" President Trump Says At Law Enforcement Event
"DEMOCRATS WANT CRIME" President Trump Says At Law Enforcement Event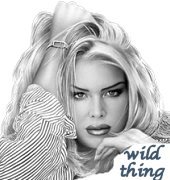 Wild Thing's comment.........
We are witnessing the greatest U.S. President of our time.
Also the anti-U.S. demonrat party is showing it's true face while he makes the U.S. great again.
Trump is right. All the dem's want is hate, destruction and crime as well as selling out our Country and destroying our Constitution. They have not lived by Our Constitution at all.
Posted by Wild Thing at September 26, 2019 11:55 PM
---
Trackback Pings
TrackBack URL for this entry:
http://www.theodoresworld.net/mt/mt-apples.cgi/18397
Comments
Post a comment