« Photos of our Awesome President Trump and First Lady Melania Trump Trip to Europe | Main | Al Bano and Romina Power - Liberta - Modigliani ~ Bellissimo! »
June 08, 2019
U.S., Mexico Reach Deal to Avoid Tariffs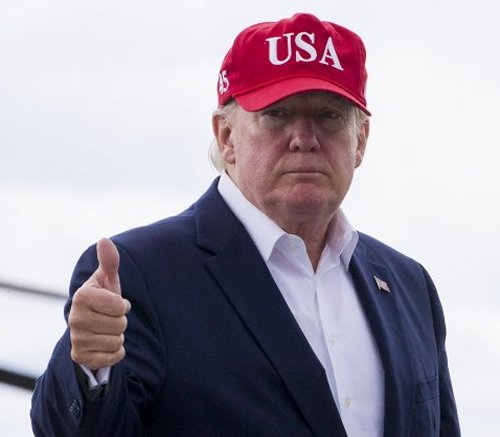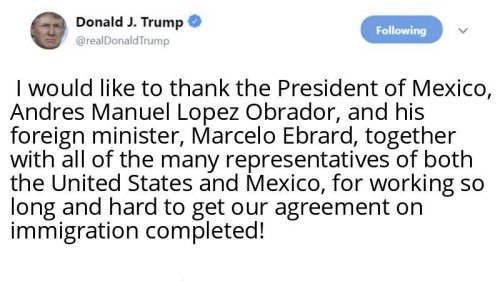 U.S., Mexico Reach Deal to Avoid Tariffs
President Trump's tariffs against Mexico have been "indefinitely suspended," he was proud to report on Friday night.
According to the new agreement Mexico will be deploying national guard troops throughout the country and to the border and will be "taking decisive action to dismantle human smuggling and trafficking organizations as well as their illicit financial and transportation networks. The two countries will also reportedly be working closely to follow Migrant Protection Protocols.
This means that those crossing the U.S. Southern Border to seek asylum will be rapidly returned to Mexico where they may await the adjudication of their asylum claims. Mexico will also offer jobs, healthcare and education according to its principles.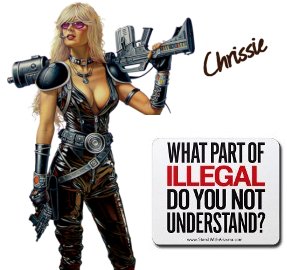 Wild Thing's comment........
And Trump shows the GOP how to win!
A secure border WITH A BIG BEAUTIFUL WALL is critical. And the GOP would not back him
Trump the one man against THE SWAMP
Posted by Wild Thing at June 8, 2019 02:25 PM
---
Trackback Pings
TrackBack URL for this entry:
http://www.theodoresworld.net/mt/mt-apples.cgi/18151
Comments
Post a comment