« Treasury Secretary Mnuchin Briefs Reporters | Main | President Trump Speaks at the Faith and Freedom Coalition 2019 Road to Majority Policy Conference »
June 26, 2019
Senate Passes bipartisan border bill
Senate Passes bipartisan border bill
The Senate on Wednesday overwhelmingly approved a bipartisan $4.5 billion bill to combat the escalating humanitarian crisis on the southern border, moments after rejecting a House version over its restrictions on enforcement efforts -- setting up a race to reconcile the two measures before Congress leaves town. The Republican-controlled Senate bill passed 84-8.

That vote came minutes after the House version was voted down 55-37. The Senate vote could put pressure on the Democrat-controlled House to pass its version before Congress breaks for the July 4 recess.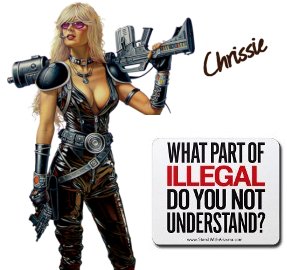 Wild Things comment.......

Liberals want to save illegal children yet they want to abort American babies.
Posted by Wild Thing at June 26, 2019 02:55 PM
---
Trackback Pings
TrackBack URL for this entry:
http://www.theodoresworld.net/mt/mt-apples.cgi/18224
Comments
Post a comment