« President Trump speaks with Putin at G20 summit in Osaka, Japan | Main | President Trump Holds a Press Conference in Osaka, Japan »
June 29, 2019
President Trump Delivers Remarks to Korean Business Leaders
President Trump Delivers Remarks to Korean Business Leaders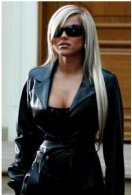 Wild Thing's comment.......

Trump, as a non-politician "outsider", has exposed how previous politician presidents simply sold our country out. Bad trade deals, awful annual $100's of billions in trade imbalances, outright theft of our valuable intellectual property and trade secrets, protecting others for years for next to nothing
I have no idea where he finds the energy and focus to have so many meetings... day in and day out. Unbelievable!
Trump really knows how to work the room! And I LOVE IT. God bless you Mr. President..We appreciate everything you are trying to do.
Posted by Wild Thing at June 29, 2019 10:55 AM
---
Trackback Pings
TrackBack URL for this entry:
http://www.theodoresworld.net/mt/mt-apples.cgi/18234
Comments
Post a comment