« President Trump Introduces Kim Kardashian West During Remarks at White House | Main | Sarah Sanders praises Trump in emotional White House goodbye »
June 13, 2019
President Trump Delivers Remarks on Second Chance Hiring

President Trump Delivers Remarks on Second Chance Hiring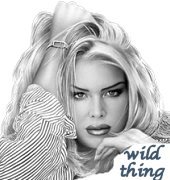 Wild Thing's comment.......
Thank you, President Trump for giving people the chance to rebuild their lives. Thank you for spending your time taking care of the weakest of the country and not pandering to the establishment.
The President started with the First Step Act, and now Second Chance Hiring. He is improving the lives of anyone who has been disenfranchised but you'd have no idea from the fake news reporting going on.
Thank you, Lord, for President Trump, for anointing him as a warrior for our country.

Posted by Wild Thing at June 13, 2019 06:30 PM
---
Trackback Pings
TrackBack URL for this entry:
http://www.theodoresworld.net/mt/mt-apples.cgi/18177
Comments
Post a comment