« Loreena McKennitt " Tango to Evora " | Main | New Painting – "MAGA Ride" by Jon McNaughton »
June 09, 2019
Nancy Pelosi says she wants to see President Trump 'in prison'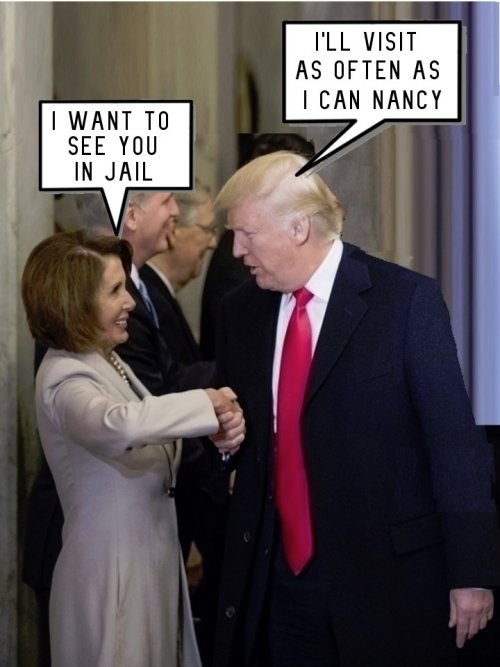 Nancy Pelosi says she wants to see President Trump 'in prison'
House Speaker Nancy Pelosi said she would like to see President Trump "in prison" during a contentious meeting with senior Democrats over whether to launch impeachment proceedings, a report said.
Pelosi was speaking with House Judiciary Chairman Jerry Nadler at the meeting with Dems when the two clashed over whether to allow Nadler's committee to start an impeachment inquiry, according to Politico.
"I don't want to see him impeached, I want to see him in prison," Pelosi said, according to the paper.
Posted by Wild Thing at June 9, 2019 03:52 PM
---
Trackback Pings
TrackBack URL for this entry:
http://www.theodoresworld.net/mt/mt-apples.cgi/18154
Comments
Take that you islam loving libturd, nasty p.
Posted by: Heltau at June 10, 2019 10:33 PM
---
Post a comment