« Donald Trump is Awakening the American Dream by Robert Davi | Main | President Trump is the absolute BEST President we have had in my lifetime »
May 17, 2019
Roe v. Wade Film Begins Shooting amid Mounting Protests and Backlash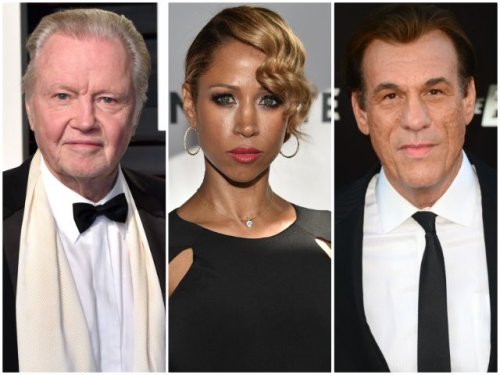 Roe v. Wade Film Begins Shooting amid Mounting Protests and Backlash

Actor and producer Nick Loeb is filming a movie about the highly controversial 1973 Supreme Court decision in Roe v. Wade amid rejection by pro-abortion advocates.
According to the Hollywood Reporter, Loeb and his production partner Cathy Allyn are co-directing the film and have been keeping it under wraps – even to the extent of using a fake title for locations – for the sake of the security of the cast and crew.
Loeb, who is shooting the movie in New Orleans, explains the secrecy by telling the story of a woman wearing a headset approaching him and asking if he was the director of Roe v. Wade.
"When I told her I was, she told me to go fuck myself," he told the Hollywood Reporter. "Then she threw her headset on the ground and walked off. I found out later she was our electrician."
The report continues:
Even with the secrecy, it's been a challenging shoot. At Louisiana State University, Loeb says, "we were told we were rejected due to our content, even though it will be a PG-rated film. They refused to put it in writing, but they told us on the phone it was due to content." At Tulane, where Loeb is an alum, the film shot one day, but after the school newspaper reported on the nature of the project, producers were denied a second day of shooting, according to Loeb. (Both Tulane and LSU say logistics were the problem, not the content of the movie.)
And then there was a synagogue in New Orleans that producers rented for catering and as a place for extras to hang out. "Once they found out what the film was about, they locked us out. We had to call the police so that the extras and caterers could retrieve their possessions," Loeb says.
Some actors reportedly walked away from the movie as well when they discovered Loeb was not supportive of abortion.
"We had to replace three local actors, including one who was to play Norma McCorvey, even after she begged for the role," he said.

McCorvey was known as Jane Roe in the landmark legal case, in which the high court created a right to abortion when none every existed in the Constitution. She ultimately became a pro-life advocate, stating she was manipulated into signing on to the case.
Even the film's original director quit on the first day of shooting, necessitating Loeb and Allyn to step in to co-direct the film.

In January, Loeb told Breitbart News his film is "the first movie ever about the true story" of the controversial Supreme Court case. The film's Indiegogo crowdfunding site had been blocked by Facebook, he reported, at that time.
The film's cast includes outspoken conservative stars Jon Voight and Robert Davi as two Supreme Court justices, with Corbin Bernsen, John Schneider, Steve Guttenberg, William Forsythe, Wade Williams, and Richard Portnow also as justices.
Former Fox News commentator Stacey Dash, star of Clueless, plays the role of Mildred Jefferson, the first black woman graduate of Harvard Medical School and the former president of pro-life organization National Right to Life.
Pro-life activist Dr. Alveda King – niece of Dr. Martin Luther King, Jr. – is serving as executive producer of the movie.

Loeb himself made headlines when he filed a lawsuit against his ex-fiancée, actress Sofia Vergara, for full and sole custody of the former couple's embryos, which had been residing in a state of cryopreservation in California.
In a case that was the first to bring awareness to the rights of embryos, Loeb filed a petition with the District Court for the Louisiana parish of Plaquemines.
The producer told Breitbart News he became pro-life in his 20s "when I went through having two abortions."
Now, Loeb and Allyn say the timing is perfect for their film, with the resignation of Supreme Court Justice Anthony Kennedy and President Donald Trump's anticipated choice of a replacement for him.
"But even without that news, it's one of the most controversial political decisions in history," he told the Hollywood Reporter. "It divides us and makes us uncomfortable. I have my own pro-life issue going on with my fight over embryos, but no one has really told the whole truth about Roe v. Wade in a film."
"When I delved into this, I discovered conspiracy theories, fake news, made-up statistics and a whole lot of people involved who switched their positions from pro-choice to pro-life, including Norma," he said.
Posted by Wild Thing at May 17, 2019 12:47 PM
---
Trackback Pings
TrackBack URL for this entry:
http://www.theodoresworld.net/mt/mt-apples.cgi/18056
Comments
Post a comment