« PRESIDENT DONALD TRUMP'S SCHEDULE FOR THURSDAY, MAY 30, 2019 | Main | Pence, Canada PM speak after meeting on USMCA »
May 30, 2019
AWESOME President Trump UNLOADS On Impeachment Talk

President Trump UNLOADS On Impeachment Talk
President Trump speaks to press about the Mueller report and Special Counsel Robert Mueller's public comments on the findings of the investigation.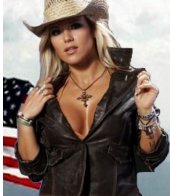 Wild Thing's comment........
No collusion, no obstruction, no do overs. MAGA/KAG Trump 2020. Trump is right and speaks the truth, Mueller ran a one sided witch hunt.Thank God for President Trump and his straightforward talk and common sense. The Left and their media look like corrupt fools in comparison. Long live Donald Trump and long live the USA!!
The strongest man in the world. Battered , slaughtered and abused for 2.5 years. Took it all on the chin. PRESIDENT TRUMP, TIME FOR SERIOUS PAYBACK.
TRUMPSTER 2020 ALL DAY LONG.
Keep your foot on their throat, Mr. President!
Posted by Wild Thing at May 30, 2019 08:55 AM
---
Trackback Pings
TrackBack URL for this entry:
http://www.theodoresworld.net/mt/mt-apples.cgi/18113
Comments
Post a comment