« Actor Richard Dreyfuss talks sanctuary cities ruling, importance of civics | Main | Intrview of Melania Trump with Greta (2016) »
May 14, 2019
Interview of Trump's Ex-Butler Tony Senecal
Donald Trump former butler Tony Senecal has much to tell, like when a young Mr. Trump and first wife Ivana, had four butlers waiting on them hand and foot.
Senecal, who served Trump for almost 20 years, told IE: "The man sleeps maybe three or four hours a night." Senecal describes Trump as a man always on the move and rarely relaxes.
Trump does have his pet peeves. "People being late," according to the butler is one of them. He also says Trump doesn't tolerate sloppiness in others or himself.

One man who really knows what Donald Trump is like is his private butler, Anthony Senecal. Before retiring a few years ago, he worked at Mr Trump's lavish Mar-a-Lago estate for three decades.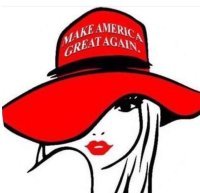 Wild Thing's comment........
President rump is totally awesome and it is great to hear what his ex butler has to say about him.

"Hes' a red-blooded meat-eating American!" That's my President Trump! MAGA!
Posted by Wild Thing at May 14, 2019 10:02 AM
---
Trackback Pings
TrackBack URL for this entry:
http://www.theodoresworld.net/mt/mt-apples.cgi/18029
Comments
Awesome indeed. Great stuff! Thanks.
Posted by: grayjohn at May 14, 2019 10:35 AM
---
Post a comment