« President Trump Attends a Reception with Japanese Business Leaders | Main | President Trump on his way to Japan today first stopped in Anchorage, Alaska to visit troops and refuel. »
May 25, 2019
Actor Jon Voight Disgussing His Support for President Trump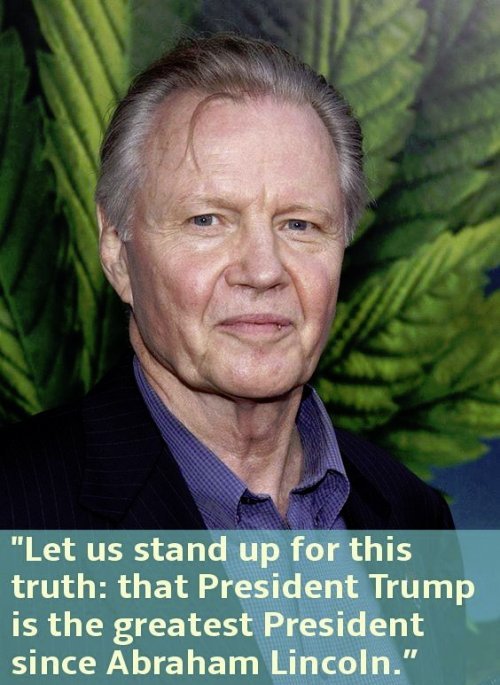 Jon Voight is a longtime Republican who supported Trump during his 2016 White House bid, eventually going on to make an appearance at a concert in Washington, D.C., to celebrate Trump's inauguration the following year.
"And President Lincoln, who sits here with us ... I'm sure is smiling knowing America will be saved by an honest and good man who will work for all the people, no matter their creed or color," Voight said during the event on the steps of the Lincoln Memorial on May 27, 2019
The actor was appointed by Trump in March alongside former Arkansas Gov. Mike Huckabee (R) to the board of trustees of the John F. Kennedy Center for the Performing Arts.
Posted by Wild Thing at May 25, 2019 02:42 PM
---
Trackback Pings
TrackBack URL for this entry:
http://www.theodoresworld.net/mt/mt-apples.cgi/18087
Comments
Post a comment