« Lindsey Graham BLISTERING Statement On Mueller Report And Hillary Clinton | Main | President Trump and The First Lady Participate in a Dinner for the National Day of Prayer »
May 01, 2019
Democrat Senator Joe Biden Gun-Free School Zones Act Responsible for DEATHS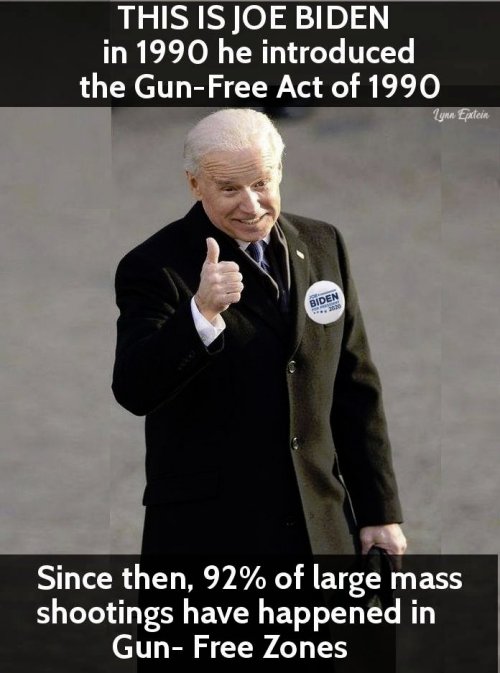 The Gun-Free School Zones Act was introduced by Democrat Senator Joe Biden in October 27,1990.
This has caused scores of deaths of defenseless children and teachers.
According to the Crime Prevention Research Center, gun free zones have been the places where more then 92% of the mass shootings have occurred.
Seung-Hui Cho at Virginia Tech school shooting in April of 2007, shot 49 people, killed 32 and wounded 23. It was a gun free zone .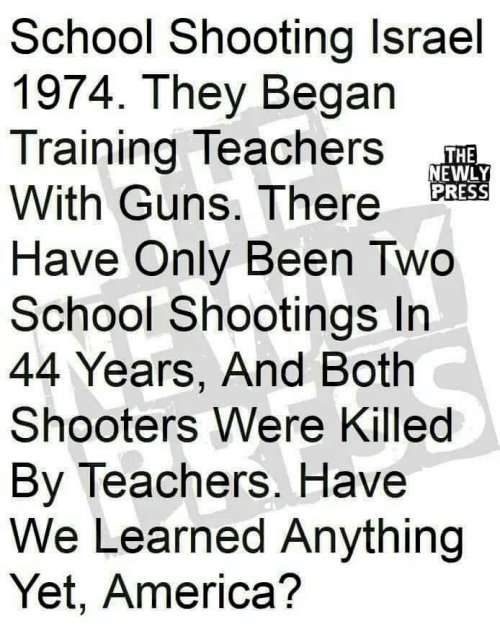 Posted by Wild Thing at May 1, 2019 01:31 PM
---
Trackback Pings
TrackBack URL for this entry:
http://www.theodoresworld.net/mt/mt-apples.cgi/17984
Comments
Posted by: Heltau at May 2, 2019 04:52 PM
---
Post a comment