« Pro-LGBT Abp. Wilton Gregory may be new archbishop of Washington, Vatican hints | Main | Pope in Morocco Contradict Jesus as He warns Catholics off converting others »
March 31, 2019
Pope Francis says homosexual tendencies are 'not a sin'
Pope Francis smiles during a meeting with Catholic priests and other Christian representatives in the cathedral of the capital, Rabat, Morocco, Sunday, March 31, 2019.
Pope Francis says homosexual tendencies are 'not a sin'

Pope Francis has said that homosexual tendencies "are not a sin," while encouraging parents who begin "seeing rare things" in their children to "please, consult, and go to a professional," because "it could be that he [or she] is not homosexual."
Asked about his famous soundbite "Who am I to judge?", the pope said, "Tendencies are not sin. If you have a tendency to anger, it's not a sin. Now, if you are angry and hurt people, the sin is there."
"Sin is acting, of thought, word and deed, with freedom," Francis said.
Asked by Spanish journalist Jordi Evole if he thinks it's a "rarity" for parents to have a homosexual child, the pope answered that "in theory, no."
"But I'm talking about a person who is developing, and parents start to see strange things … Please consult, and go to a professional, and there you will see what it is and may not be homosexual, that is due to something else," he said.
Francis also said that in his opinion, it's usually challenging for a family to have a homosexual child, as they can be "scandalized by something they don't understand, something out of the ordinary … I'm not making a judgement of value, I'm doing a phenomenological analysis," he said.
The pope's words came in response to a question about comments he made last summer, when he said parents who detect their children have homosexual behaviors should take them to a psychiatrist.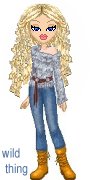 Wild Thing's comment.........
Forget that this idiot is a Pope a so called leader of his church head of his church, I know of no Christian that would say this about sin. God speaks very clearly about sin in the Bible Those that continue to stay in the Catholic church should t last pray for their Pope to get closer to God and read the Bible.
Posted by Wild Thing at March 31, 2019 12:35 PM
---
Trackback Pings
TrackBack URL for this entry:
http://www.theodoresworld.net/mt/mt-apples.cgi/17895
Comments
Post a comment