« President Trump 'ready for shutdown' as Senate struggles over wall | Main | Colonel Allen West defends decorated Green Beret Major Mathew Golsteyn amidst his murder trial »
December 21, 2018
'Ripped Apart By His Own Government': Wife of Charged Military Hero Defends Husband
'Ripped Apart By His Own Government': Wife of Charged Military Hero Defends Husband
Soldier charged for killing suspected Taliban bomb maker.
The wife of a former Green Beret facing a murder charge in the killing of a suspected Taliban bomb maker defended her husband Sunday on Fox & Friends.
Maj. Matthew Golsteyn told Fox News two years ago that he killed the suspected bomb maker during combat operations in Afghanistan.
His wife, Julie, said Sunday that her husband has been "ripped apart by his own government."
"It is extremely disappointing and absolutely reprehensible what they have done to him," she said. "For them to charge him with premeditated murder is almost laughable, and it would be laughable if it wasn't so serious and disgusting."
In a statement, Army Special Operations Command spokesman Lt. Col. Loren Bymer said that there was "sufficient evidence" to warrant the charge against Golsteyn.
Maj. Golsteyn had said in an interview with Bret Baier that after the suspect had been detained, there was a limit as to how long he could be held.
"You realize quickly that you make things worse. It is an inevitable outcome that people who are cooperating with coalition forces, when identified, will suffer some terrible torture or be killed," he said.
Mrs. Golsteyn said Sunday that the charges against her husband are "so disgusting."
"I know him. And to think that he killed someone in cold blood ... is absolutely... I don't even have a word for it," she said.
President Trump tweeted on Sunday that he would be reviewing Maj. Golsteyn's case.
"We are waiting for someone to do the right thing," Julie Golsteyn said. "It is time for someone in Army leadership to crawl out from the blanket of anonymity under which they hide and take responsibility for this."
On Monday morning, Golsteyn's father, Jerry, told "Fox & Friends" he hopes President Trump will look at the case and make a decision.
He said his son is "doing real well" and faulted the "rules of engagement" for his son and other service members facing criminal charges.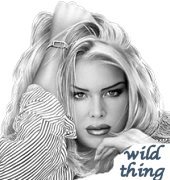 Chrissie aka Wild Thing's comment..........
This man doesn't deserve to be charged. He defended the country from a barbarian bomb terrorist and avenged our brave patriots who died a tragic death by that devil. He killed a murdering terrorist! He did his job!
Posted by Wild Thing at December 21, 2018 02:48 PM
---
Trackback Pings
TrackBack URL for this entry:
http://www.theodoresworld.net/mt/mt-apples.cgi/17813
Comments
The shadow of nam bits us in the ass again.
Posted by: Heltau at December 21, 2018 03:01 PM
---
Post a comment