« Rick Scott wins Florida Senate race | Main | The Lord's Prayer - 7 yr old - Rhema Marvanne Gospel Singer »
November 06, 2018
Ron DeSantis wins race for Florida Governor

Republican gubernatorial candidate Ron DeSantis claimed victory Tuesday in a hard-fought race against Tallahassee Mayor Andrew Gillum. DeSantis told supporters that pundits gave him no chance when he launched his bid, but on Election Day, "It's the voice of the people that rule." DeSantis also promised to keep Florida a low-tax state.

Congressman Ron DeSantis won the Florida's governor's race tonight with 49.9 percent of the vote, defeating his progressive opponent Tallahassee Mayor Andrew Gillum in one of the mostly closely watched races in the country. Despite the blue wave of support that showed up for Gillum and across the country, the Trump-backed former prosecutor won of men and older voters, continuing a two-decade-long legacy of Republican governors in the Sunshine State.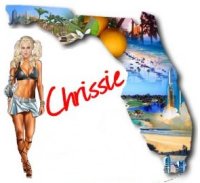 Chrissie aka Wild Thing's comment...........
WHOO HOO!!!!!!!
Thank you Lord! I live in Florida and I was seriously worried about this.
Posted by Wild Thing at November 6, 2018 11:50 PM
---
Trackback Pings
TrackBack URL for this entry:
http://www.theodoresworld.net/mt/mt-apples.cgi/17720
Comments
Post a comment