« President Trump, First Lady Melania Arrive for G-20 Summit Buenos Aires, Argentina | Main | President Trump IMPORTANT Meeting with Japan PM Shinzo Abe, Press Conference on Russia, China »
November 30, 2018
President Trump Trump CRUCIAL Speech at USMCA Signing Ceremony with Canada, Mexico at G20
President Trump Trump CRUCIAL Speech at USMCA Signing Ceremony with Canada, Mexico at G20.......

President Donald Trump, Canadian Prime Minister Justin Trudeau and Mexican President Enrique Peña Nieto participate in a USMCA Signing Ceremony at G-20 Summit in Argentina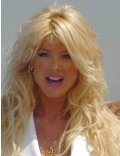 Chrissie aka Wild Thing's comment........

Love Trumps attitude. I am so proud of President Trump.
And look at Trudeau's face when Trump mentioned being friends . Trudeau doesn't like our President and is just another Obama in Canada . Everyone in Canada is screaming for a Donald Trump to run their Country .
Posted by Wild Thing at November 30, 2018 02:56 PM
---
Trackback Pings
TrackBack URL for this entry:
http://www.theodoresworld.net/mt/mt-apples.cgi/17747
Comments
Post a comment