« President Trump said he is a Nationalist and I agree so am I | Main | Leonard Cohen - A Thousand Kisses Deep »
November 02, 2018
President Trump Great Speech at MASSIVE Rally in Huntington West Virginia
President Trump Great Speech at MASSIVE Rally in Huntington West Virginia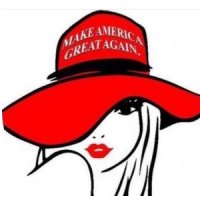 Chrissie aka Wild Thing's comment............
Seems like old times as our beloved president is starting his "two-a-days" schedule. The Trumpster is truly the hardest working man in Washington.
The first Make America Great Again rally will be at Huntington Tri-State Airport, Huntington, WV.

God bless President Donald J Trump and the USA! The man is indefatigable!
I love this guy.
We all can't spare this man. He FIGHTS
Never backs down. Lives rent free in the dims heads. Always inside the dims OODA loop And when he strikes ......It is unexpected and devastating .

And now and then he drops a gem, like when he was down in Florida the other night, and says to the audience.
Trump-"So, show me by hands who's voted yet."
Almost everyone in the room raises their hands.
Trump-"Oh, My! Show me again. How many people have already voted?"
Just about the entire room raises their hands.
Trump-"Then what the hell am I doing here?"
Or last night, he's lamblasting the media for not saying on little thing positive about his accomplishments, and he's rattling them off.
He finally stops and says:
Trump-"Well, if no one is going to talk about the great things I'm doing, I guess I'll just talk to myself."
Posted by Wild Thing at November 2, 2018 05:40 PM
---
Trackback Pings
TrackBack URL for this entry:
http://www.theodoresworld.net/mt/mt-apples.cgi/17696
Comments
Post a comment