« President Donald J. Trump is holding a MAGA Rally tonight in Columbia, Missouri | Main | President Trump said he is a Nationalist and I agree so am I »
November 02, 2018
PASTOR MARK BURNS & YG NYGHTSTORM: VOTE RED #WALKAWAYMARCH
PASTOR MARK BURNS & YG NYGHTSTORM: VOTE RED #WALKAWAYMARCH
YG & Pastor Mark discuss TRUMP having 38% approval from the black community and why it's ok to LOVE GOD, VOTE RED AND #WALKAWAY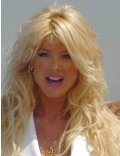 Chrissie aka Wild Thing's comment........
This IS what America is all about you no longer have to be a victim.
This WALK AWAY is sooooo awesome, I am sooooooo proud of these wonderful Americans. They have tremendous courage t go against a political party that has lied about them, used them and treated them badly for such a long time.
God bless them and protect them.
Posted by Wild Thing at November 2, 2018 12:03 PM
---
Trackback Pings
TrackBack URL for this entry:
http://www.theodoresworld.net/mt/mt-apples.cgi/17694
Comments
Post a comment